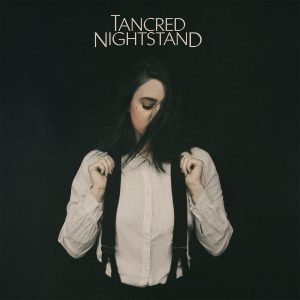 The introspective indie-rock genre is not a new concept, but it's the relatively new artists that are giving it an extra push back into popularity. Artists such as Julien Baker, Mom Jeans., and Retirement Party are delivering some of the most exciting releases around, and Tancred, the solo project of former Now, Now member Jess Abbott, are being added to that list with latest release, 'Nightstand'.
Opening with the aptly titled 'Song One', Abbott instantly displays a much tighter and much more personal sound than previously employed on 'Out of the Garden'. The short track meanders around Abbott's observational lyrics and an almost orchestral instrumental arrangement. This leads into the much more Tancred-styled 'Queen of New York', the real beginning of Abbott's own personal exploration of human connection and self-discovery. The song is upbeat enough to dance around to, with lyrics telling of the instantaneous affection we've all experienced after meeting someone on a night out on the town.
'Nightstand' features a lot of these snapshot style anecdotes about the human experience, mostly through a heart-shaped lens. While the introspective nature of the genre, combined with an album of love songs sounds like it would make for quite an emotional ride, Abbott consistently looks upon the lighter side of things.
However, in amongst the jovial sounds of 'Nightstand' sits a feeling of isolation, brought on by Abbott's experiences of being a queer woman in the current climate. 'Clipping' is an example of a more sombre note on the album. These moments often make for some of the better moments on offer, though the whole of 'Nightstand' doesn't miss a beat.
'Nightstand' is the best and most complete work of Jess Abbott's career to date. It shows her at what seems to be her happiest, a trait which possibly stems from her newfound openness. If this is the beginning of a new chapter, the next page turn will be met with great anticipation.
4/5
'Nightstand' by Tancred is out now on Polyvinyl Records.
Tancred links: Website | Facebook | Twitter | Bandcamp
Words by Ben Mills (@BenMills28)