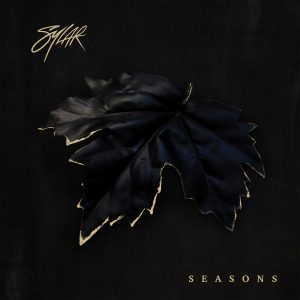 Nu-metal revivalists Sylar created a stir, if not quite a storm, with the release of second album 'Help!' in 2016. The New York quintet are unapologetic about the overt influence of Linkin Park and Limp Bizkit on their work, and even those legends would have been proud of that record's best bits. Those whose heads were turned by the infectiousness of 'Dark Daze' and 'Me, Myself, & I' will hope that 'Seasons' improves on the patchy-at-best standard of its predecessor's filler content. Sylar's clear potential made this record a delicious prospect.
The odd thing is, when the material falls short ­– and fall short it does – it's because of over-reliance on their foundational influences over updated metalcore. The other issue is a teeth-grinding affinity for cliché. 'All or Nothing' is a prime example of both these problems: "This is all or nothing/it's now or never, go and take your shot" goes the hook. At least It's only marginally less enjoyable than Jayden Panesso's rapped verses.
Panesso's unclean mode is bafflingly underused, all too briefly lighting up 'Giving Up' and the plodding 'Wait For You'. Even when his default flow sounds most heartfelt ('sickminded') it becomes overwhelmingly monotonous and colourless. There isn't enough of guitarist Miguel Cardona's voice, but the melodies assigned to him aren't strong enough either.
'SHOOK!' is a welcome leap in quality, awash with impact in the shape of tumbling basslines, hooks that are snarled and whispered and even a useful lesson in pronunciation ('it's 'SYlar, not syLAR"). For a moment, we're reminded of the band from Queens' talent. But it is only a moment.
The reason rap-metal didn't thrive beyond the mid-noughties may be that it simply belongs to a different time, like many things. It's frustrating that Sylar seem intent on bringing it back, despite their strengths clearly lying elsewhere.
2/5
'Seasons' by Sylar is out now on Hopeless Records.
Sylar links: Website | Facebook | Twitter | Instagram | Bandcamp
Words by Peter Stewart (@PeteStew_)