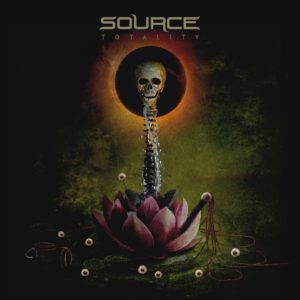 When an artist claims to draw inspiration from mindfulness practice (such as yoga and meditation), it's hard not to be sceptical. Consciousness-based music can sound like a bit of a contrived concept, even disingenuous. Despite this, Source is a band that has gained inspiration from a number of embodiment practices. 'Totality' is the intriguing and enticing product born of this form of songwriting.
Nevertheless, it is a brilliantly varied album, with heavy tracks rubbing shoulders with soothing acoustic tracks. 'Benjamin' is the first track on the album, it blends huge riffs with melodic vocals in a way that is reminiscent of a classic 90s grunge track. The following track 'Sinking' uses a tumbling vocal melody that mimics a sinking sensation. 'Sinking' is a more interesting affair, showcasing the Colorado trio's rhythmic variation, while the use of a tumbling vocal melody mimics a sinking sensation.
'Unsure' sounds like an overdriven metal track at the start but is juxtaposed with melodic vocals. This juxtaposition is a constant theme throughout 'Totality', with full throttle riffs against sweet-sounding vocals. 'Philiac' is another example of this, with a chugging riff and pounding drum beat.
'Between' is the pivotal track on 'Totality'. A beautiful acoustic instrumental, it encapsulates the mindfulness and embodiment practices perfectly. It segues into 'The Changes Constant', reeling the listener in with a haunting piano part that is followed by a routine wall of riffs.
Source's ability to create atmosphere is no more apparent than on 'Embodied'. At close to ten minutes long, its varied instrumentation ends the album on an enticing, yet very satisfactory note.
'Totality' is a thoroughly intriguing body of work. Source have successfully created an album that is varied but concise. Very promising and refreshing, it will be interesting to see what Source will explore in the future.
3.5/5
'Totality' by Source is out now on Pavement Music.
Source links: Website | Facebook | Twitter | Instagram
Words by Evelyn Manktelow