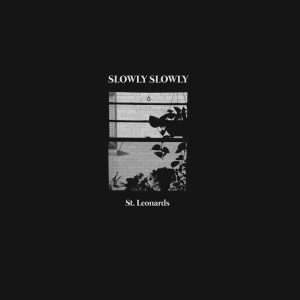 From an outsider's perspective, St Leonards, Victoria seems like a fairly humble community. It's home to masses of salt marsh reserves, homes the critically endangered orange-bellied parrot and it has the St Leonards Beach, voted one of the cleanest beaches in Victoria. The same beach that Slowly Slowly frontman Ben Stewart claims to have spotted a miracle on.
It's one of many observations that Stewart makes across Slowly Slowly's debut full-length album named after the township. He marvels at the salt marshes bringing "tsunamis carrying shells up to my hands", and "retirees and refugees… seeing heaven at their feet with stick hands from ice cream drips", painting a vibrant image of the everyday wonders that emerge from this sparsely populated nirvana, the only one aware of its intimate majesty.
As the nucleus of 'St. Leonards'' songs, Stewart's stream-of-consciousness lyrics creates tapestries of dissatisfied city life ("You've got to kiss the hand that cut down the trees, and when they seal your fate like a wrecking ball they'll pump you full of meds"), power dynamics in relationships (see 'The Cold War') and hiding deeper feelings towards 'good friends' ("She said I've seen you quiet and read when you've blushed and… the typewriter heart narrating all of your parts that you tell yourself is the truth").
Slowly Slowly provide a competent soundtrack to these thoughts via breezy power pop melodies that recall emo rock in its late 90s/early 00s heyday, but it's Ben Stewart's maze-like lyricism that truly defines 'St Leonards'. A metaphor-laden commentary on himself and the world he lives in, it's these abstract monologues that keep listeners enthralled across his earnest confessional.
3.5/5
'St. Leonards' by Slowly Slowly is out now on UNFD Records.
Slowly Slowly links: Facebook | Twitter | Bandcamp
Words by Andy Davidson (@AndyrfDavidson)