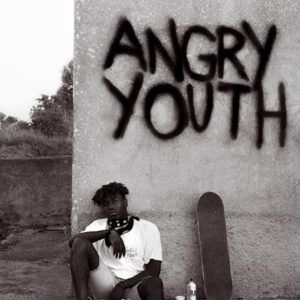 Italy's fledgeling pop-punk band, Slenders were set to take the world by storm with the release of their second full-length LP, 'Angry Youth'. Inspired by the likes of Green Day and NOFX, the album had an abundance of potential. Unfortunately, 'Angry Youth' is lacking in a statement sound, leading to an album that gives no clear idea of who Slenders really are.
'Close To' opens the record with a burst of energy. The guitar tone is almost identical to Blink-182's early one. Shouted vocals, chugging guitars and punchy drums form the roots of Slenders' go-to style; 'Close To' strictly adheres to this formula, along with the rest of 'Angry Youth'. When captured on record, this style does nothing entice or excite the listener. Despite this, there's an amazing energy that hints at an impressive live show from this Italian quartet.
Continuing the theme of classic pop-punk is 'Broken Bones', opening with shouts of "We started from a sh*tty town". A hefty bassline and faster pace work to pull this track together, but it's heavily let down by the production. The mix has left the song feeling rather muffled and incomplete, something that becomes a recurring theme throughout the record.
A brilliant old-school punk sound causes 'ZAH' to stand out from this rather bland bunch of songs. While less than 40 seconds long, it's arguably the best track on this album. The songs following 'ZAH' are more dynamic, with title track 'Angry Youth' telling an interesting story of growth.
Putting aside the subpar cover of 'Boys Don't Cry', this is an interesting offeringfrom Slenders. Their guitar tone and storytelling ability are impressive but let down by poor production and a lack of experimentation. In an already overcrowded pop-punk music scene, 'Angry Youth' offers nothing new. Clearly a capable band, Slenders may have let themselves down slightly with a record that feels rushed and unfinished.
2/5
'Angry Youth' by Slenders is released on 15th February on This is Core! 
Slenders links: Facebook | Instagram | Bandcamp
Words by Dottie Giles (@DottieG19)