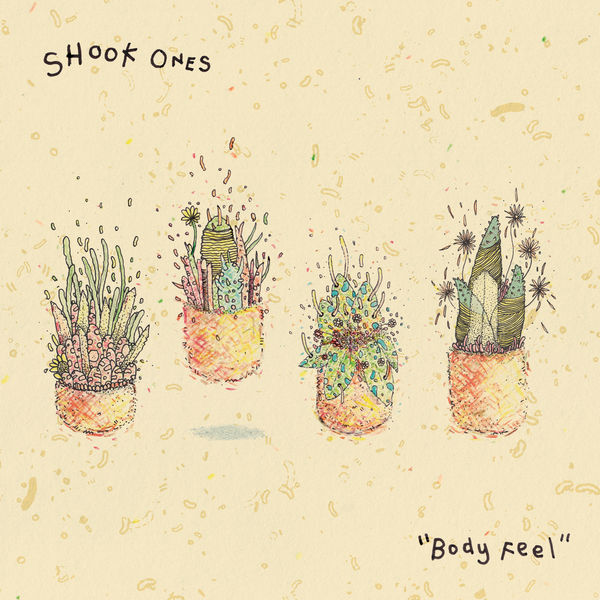 Warning: visitors to Seattle should be aware of a vicious beast. It's aggressive, it spends much of its time hibernating, it's likely to savage you. No, it's not a bear; it's hardcore band Shook Ones, emerging from their dormant state and about to unleash new album 'Body Feel'.
Despite forming in 2004, Shook Ones only release albums sporadically and this is their first full-length since 2009's 'The Unquotable AH'. Having relocated from their original stomping ground of Bellingham you shouldn't be surprised their hardcore punk sound has shifted somewhat, away from hardcore but remaining very much punk. Yes, the sound is less hostile, but it is by no means tame. Think domesticated wolf and you're in the right territory.
By trading their claws for hooks the band creates a compromise between power and vulnerability. In many ways, it works but it's not the smoothest of transformations. Vocalist Scott Freeman sings like he's been punched in the nose, biting and honking but managing to be subtly melodic, especially on 'You Missed A Button' and 'Should He Be Driving?' On 'Night Blind' he's too preoccupied with barking and bile for nuance, yet never loses sight of the punk sing-along.
Similarly, 'Rhymes with Robbed' is a fantastic blend of punk riffs and congested "wa-hoo"'s. He sounds like he's hocking up a blockage from somewhere near his shoes on 'So Much Camo', which rapidly becomes the album's most violent cut as Aaron O'Neil tries to smash his drum kit to smithereens. Not that the band hold back throughout the record's 33-minute runtime, although 'Primer' does slow things right down for a welcome breather. Mellower song 'Feels Like Red' has just enough weight to keep you listening, exploring new terrain for the band, but is still presented with a rancorous edge that leaves you feeling ravaged.
'Body Feel' is a solid record, part wild animal, part lovable stray. It bites, but you'll wish it left a bigger mark.
3/5
'Body Feel' by Shook Ones is released on 19th October by Revelation Records.
Shook Ones links: Facebook | Twitter | Bandcamp
Words by Ian Kenworthy (@WhisperingSand)