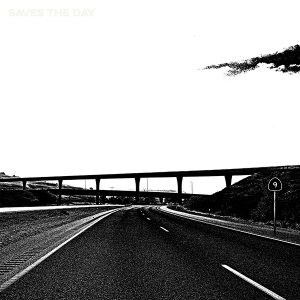 It's a fitting title, '9'. Nine tracks on their ninth album – it makes sense. But is this release as easy to digest – so easily explained? Is there really a place for a band that's almost a quarter of a century old when the number of new exciting bands is on the increase? Saves The Day certainly seem to think so. Rather than trying something new, they're reflecting on where they came from. That, in itself, is charming enough.
Opening with a track dedicated to themselves, on 'Saves The Day' the band look forward to the future. It doesn't sound like they've any desire to stop making music any time soon and as Chris Conley sings "sing a long, turn it up with Saves The Day" there's a youthful energy, the likes of which music and its nostalgia drive on year after year.
'Suzuki' and 'Side By Side' look back at the simple beginnings of starting a band: plugging in your guitar, learning 'Stairway To Heaven' and hanging out with your friends. It's almost like looking back through an old photo album and delving into the seemingly every day but ultimately important moments. "Thank you all forever" Conley sings, a heartfelt statement of gratitude.
The rest of the record continues in the same vein. It never sounds like a man stuck in the memory of his youth, rather an uplifting look back at fond memories. Short but sweet, it's a quick reminisce from a band who have the comfortability of a long career behind them to do so. It won't win any new fans, but fans of Saves The Day can join them on their reflective, memory-filled journey.
3/5
'9' by Saves The Day is released on 26th October on Rude Records.
Saves The Day links: Facebook | Twitter | Instagram
Words by Kathryn Black (@kathrynblack07)