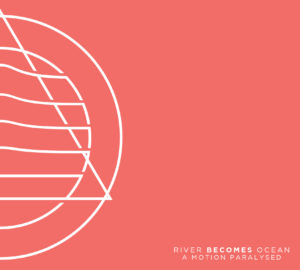 'A Motion Paralysed' is the debut full-length album from Brighton's River Becomes Ocean, a post-hardcore four-piece with the distinction of bringing to the genre an eclectic ensemble of influences including film soundtracks and various guises of rock – not just from the heavier side of things, either.
The sonic balance of the record gives precedence to songcraft and depth over brute force, an angle hinted at on previous EPs but much more fully developed here with the band clearly maturing and growing. Still, most tracks are anchored in recognisable conventions of hardcore and metal, the keyboards, strings and atmospherics padding out walls of guitars and robust rhythms.
Yet the best, and at times, surprisingly affecting moments come courtesy of River Becomes Ocean's propensity to expand. A two-minute instrumental opener manages to be so much more than just that – 'Brighton''s teasing restraint of soft piano chords and slow build could be something off a Coldplay record, and it's executed with the sort of aplomb you'd expect from a band on their seventh album, not first.
'Happy"s ascension into gloriously utilised brass is followed by a delicate coda, again led by piano, and the strength of it induces a yearning for further diversity. 'The End' delivers it, propelled by dominant synths informed by electronicore, while 'The Fall' finally flouts instruments altogether, the record's final moments delivered by Marvin McMahon's isolated voice.
You have to prove you can do the basics too, however, and Cancer Bats' Liam Cormier roughens 'A Motion Paralysed's sharp edges with a memorable turn on 'Silence Means Nothing'. Slivers of pop-punk are in evidence on 'Addicted' and 'You Said', the latter more about the pop part – but both demonstrating ample melodic awareness.
In 'A Motion Paralysed', River Becomes Ocean deliver an album that impresses in both precision and ambition: wide-ranging influences both define the record and enhance it. A skilfully executed debut.
4/5
'A Motion Paralysed' by River Becomes Ocean is out now on Department Musik.
River Becomes Ocean links: Website | Facebook | Twitter | Instagram
Words by Peter Stewart (@PeteStew_)