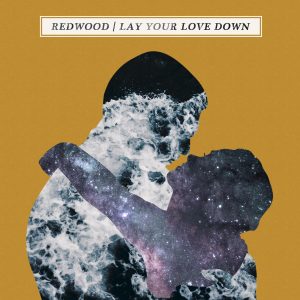 Hertfordshire quintet Redwood are a band that has been on our radar for quite some time. Their brand of dreamy emo/indie rock has steadily been gaining a following. While 2016's 'Blood Moon' EP set the foundations to what they're all about, you can't help but feel their second EP, 'Lay Your Love Down', feels like the band's true introduction.
While its predecessor had hints of a band taking their first steps, this flourishes with assuredness. As heard on 'In Your Arms', the blend of atmospheric instrumentation and towering harmonies is a satisfying combination. Add to that an underpinned groove and haunting backing vocals, it's a strong start for this five-track outing.
Leadoff single, 'Mother', is one of the standout tracks on here as it showcases Redwood's strengths as best as possible. Alex Birchall ethereal vocals melt over atmospheric guitars before being brought back down to earth with a sturdy alt-rock execution. Likewise, 'Denaline' is rhythmically subdued before exploding with a dizzying chorus.

One of Redwood's admirable qualities is being able to intimately capture your attention through evocative musicianship and delicate melodies. This is pulled off with precision on 'Magnolia'. As intricate guitars ring out alongside seductive vocals, its gradual build rewards you with a post-rock-esque wall of noise.
'Yellowstone' ideally closes the EP as gentle acoustics give way to stratospheric guitars. Compared to what precedes it, it has an overall feeling of being just an outro track. Nevertheless, it's a minor blemish on a charming EP.
With many emerging bands aiming to leave an impression, 'Lay Your Love Down' makes Redwood stand out with their tender and harmonious execution. It's clear what direction they want to head in, and we're intrigued to see what they do next as this EP hints of a bright future.
3.5/5
'Lay Your Love Down' EP by Redwood is released on 5th October on Failure By Design Records.
Redwood links: Facebook | Twitter | Bandcamp
Words by Sêan Reid (@SeanReid86)