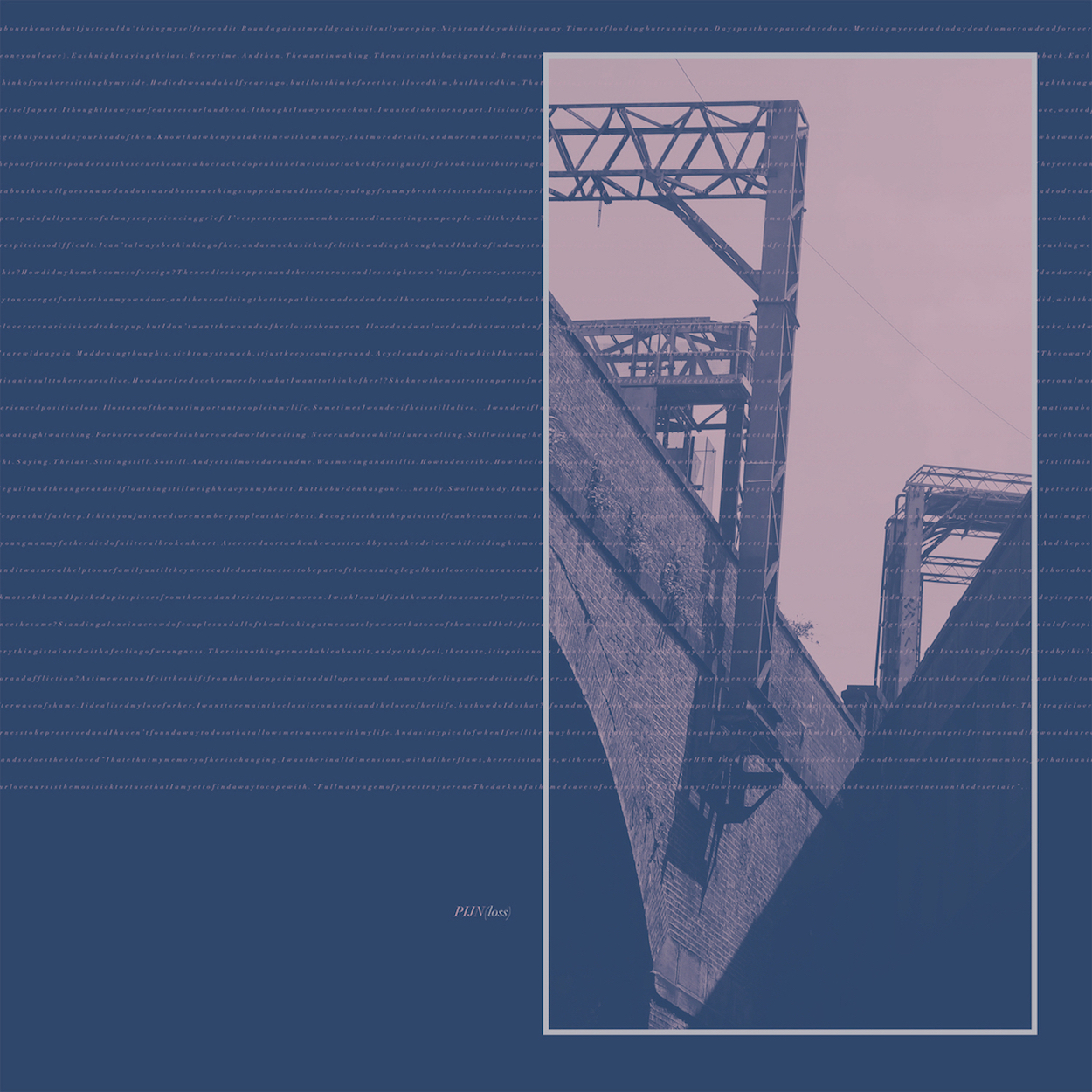 With a title like 'Loss' you expect Pijn's debut to be heavy and dark. What you're probably not expecting is a project that represents the thematic interpretation of loss, culled from interviews, artworks and letters. Hence this isn't a record, it's art. Proper art, with enough background about its creation to fill a pamphlet. The band are even planning a 12-hour live-streamed performance to mark its release so they can "reflect the mental strain of replaying the same moment of experiencing loss over and over again". It's pretentious as hell, but maybe that's why it succeeds.
For the casual listener, what you're getting is almost an hour and a quarter's journey through great waves of post-metal heaviness overlain with screechy guitar wails. It's haunting, and you can certainly hear the theme being explored. 'Denial' opens with a wall of sound. Not dark like doom-metal, but just as oppressive, it's hard-hitting but not in ways you expect.
Pijn create dread and eeriness from a palette of mournful strings and swirling guitars but each song adds its own flavours. 'Squalor' is layered with laid-back slide guitars while 'Blush' takes four minutes to find where it's going, then becomes a ghostly wail. 'Distress' is the clearest illustration of loss and an unforgettable song. Throughout its runtime, the pace increases, ratcheting up the tension, then dissipates when you least expect. It's an uncomfortable listen, maybe even a masterpiece.
However, the concept hides a multitude of sins. 'Detach' is a quiet haunted-house musing but feels wrongly placed. Maybe it serves the theme but actually breaks up the album before it's got going. Similarly, the epic 'Unspoken' could soundtrack a horror movie; continually evolving, featuring gruff vocals and strings but its extended length works against it, resorting to near-silence for effect and losing its way – But then, isn't that a characteristic of loss?
The lengths Pijn went to create of 'Loss' can be felt throughout. It's a haunting, special record and one you're not going to forget.
4.5/5
'Loss' by Pijn is released on 26th October on Holy Roar Records.
Pijn links: Website | Facebook | Twitter | Instagram | Bandcamp
Words by Ian Kenworthy (@WhisperingSand)