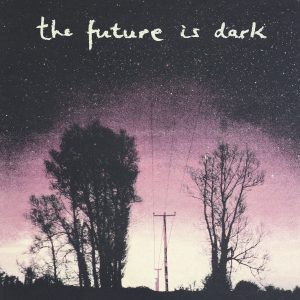 Petrol Girls are speaking up for those without a voice. 'The Future Is Dark', the latest three-track EP from the band, shines a light on the struggles of people who don't always get heard and holds people to account, forcing them to stand up and listen.
'Survivor' is impactful and harrowing, listing adjectives used – in the media, in the street, maybe by you – to describe survivors of sexual assault. Turning the blame from the victim to the perpetrator, the song is energetic and ferocious. It's a testament to the tragedy of reality for so many, and as lead vocalist, Ren Aldridge tells us "It was my anger that kept me alive!" We're forced to reckon with the strength of survivors and the lack of help they receive.
Finding strength in solidarity, 'Sister' begins with a softer melody, growing throughout to a chorus of a crowd repeating the title of the track as a call to arms. "The planet will not survive in the hands of toxic men," the song declares. There's no tiptoeing around the issue and nor should there be. An inclusive, intersectional emblem of strength, it's an anthem for the downtrodden.
Completing the trio of tenacity, 'Strike' asks "Do you want a fucking monument or are you here to make change?" summing up the message of the EP to never, ever settle. From the racing introduction inspiring drive and determination to the long, unsettling outro, giving time to reflect on how you can make a difference, it's a reminder of what's most important.
In a world where the news just gets bleaker and bleaker, sometimes it takes something special to drag you out of the misery. 'The Future Is Dark' does just that, reminding you that the strength and resilience you'd buried deep, deep down can still be brought to the surface.
4/5
'The Future Is Dark' EP by Petrol Girls is released on 14th September on Hassle Records.
Petrol Girls links: Facebook | Twitter | Instagram
Words by Kathryn Black (@kathrynblack07)