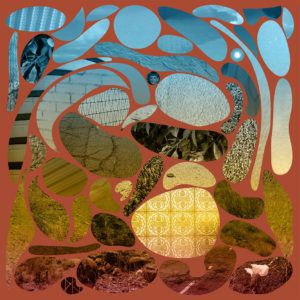 Worn down by the toll life as a solo artist had taken on him, David Bazan has reignited Pedro the Lion after 15 years. Joined by Erik Walters (guitar) and Sean Lane (drums), 'Phoenix' harks back to previous Pedro the Lion material, as it has much more in common with 'Achilles' Heel' than anything Bazan has released through his solo endeavour.
A certain vintage quality runs throughout the album; a wistful journey through American guitar music. Perhaps with the likes of Father John Misty aside, there aren't many artists putting out this sort of material at present; it manages to be simultaneously nostalgic and refreshing.
From the opening lines of "On a desert Christmas morning, 1981" on 'Yellow Bike' to the final plucks on album closer 'Leaving The Valley', this is quintessential Pedro the Lion. Introspective, considered guitar music that is emphatic and tender in equal measure. 'Quietest Friend' shows Pedro the Lion at their best, with a forceful and foreboding intro that leads into an emotional chorus. "I hurt you again/My quietest friend" sings Bazan in such a way that makes it difficult not to feel empathetic to his plight.
The soaring finish of 'Black Canyon', closely followed by 'My Phoenix', showcase the heavier, more passionate side of Bazan and co. Despite being near the end of a lengthy record, they are bursting with unrelenting energy, contrasting with the more gentle earlier tracks. 'Black Canyon' begins at a leisurely pace, gradually increasing in ferocity over the course of its five minutes, an emphatic ending leading into the intensity of the 'My Phoenix' intro.
It's not a groundbreaking return for Pedro the Lion – there's nothing that hasn't been done before here. Despite this, there are enough positive points for it to have been worth it. A welcome return from one of the shining lights of the US indie scene.
3.5/5
'Phoenix' by Pedro the Lion is released on 18th January on Big Scary Monsters / Polyvinyl Records.
Pedro the Lion links: Website | Facebook | Twitter | Instagram
Words by Adam England (@AdamEnglandSO)