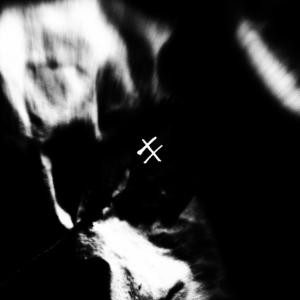 Parting Gift have a certain magic. If you have been lucky enough to catch them live, it's undeniable. Their songs feature a bedrock of hardcore and post-hardcore guitar, bleached out behind a delicate yet catchy vocal, all threaded through with melancholy. 'Ensom' is their first "proper" EP after signing with Fearless Records and that magic has never been stronger.
Over the last two years, a steady stream of singles has seen the band establish their sound and explore different avenues, slowly uncovering exactly where their strengths lie. Hence 'Pale' opens out as you'd expect, with a wash of guitars and subdued riffs, always teasing a huge chorus, which duly arrives. It's everything they have presented us with thus far, but from here the EP takes an unexpected turn into more experimental territory.
Having shed the aggressive vocals found on their first singles, Zac Vernon now performs everything in a haunting, near-beautiful style. So while the slow, delayed guitars of '3:07 (Moonlight)' gives him space to play around, by the time we reach 'Cold', Peter Vybiral and Jack Dutton's riffs have fallen away completely. They're replaced with the sound of wind across a frozen plain, leaving the fragile singing to prickle the hairs on your neck.
Giving the EP the title 'Ensom' (a word meaning loneliness) couldn't be more fitting as the feeling is evoked with the delicate and mournful lyrics. Especially on the title track, which closes the set by returning to the distant riffs and shredding, bringing their sound full-circle.
By having the chance to spread their wings, Parting Gift do more than that, bravely stepping into unexpected territory. 'Ensom' sees them establish their sound while still pushing forward, laying a solid foundation for what's to come while living up to the promise of their early work. Yes, it feels a little like they're still finding their way, but when the results are this effective that's no bad thing.
4/5
'Ensom' EP by Parting Gift is released on 22nd March on Fearless Records.
Parting Gift links:  Facebook | Twitter | Instagram
Words by Ian Kenworthy (@WhisperingSand)