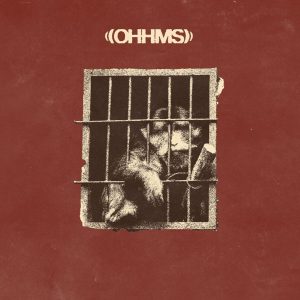 Following on from their monolithically heavy debut 'The Fool', OHHMS sophomore effort is a concept album that is about the mistreatment of animals. Despite there being a bigger interest in veganism and caring about the welfare of other species more than ever before in 2018, it seems to be a subject that few metal bands tackle, despite many talking about the injustices of the way we treat our fellow man.
In a similar vein to Sleep's 'Dopesmoker', 'Subjects' is a 23-minute long epic, blending not only their usual Electric Wizard worship but also hazy prog-esque sections as well. The quiet/loud build-ups are satisfying, keeping you on your toes and making you question where you'll be taken sonically next. That being said, although the lyrical sentiment of embodying other animals to make a point regarding speciesism is well intended, the line "I am dog, I am your pet fucking dog, I am child, wild fucking child" comes across as unintentionally comical.
Following this, 'Shambles' delves back into familiar sludge/doom metal territory, with slatherings of filthy, downtempo riffs, encapsulating the misery of the terrible things mankind is capable of. This is aided by the fantastic production choices and vocalist Paul Weller's mailable vocal delivery, opting for elongated notes that sound emotionally cathartic over the pummeling instrumentation.
It's rare that a studio recording feels like you're there witnessing the chaos unfold in front of you, which is very much the case with 'Calves'. Weller's blunt lyricism poetically captures the nihilistic stance that the damage we've caused is irreversible; "Us and them will never be the same again".
Closer 'Lay Down Your Firearms' does exactly what it says on the tin, a six-minute and 15 seconds outcry against guns which steers more towards the trademark Holy Roar hardcore sound which has absolutely stood the test of time.
Overall, 'Exist' is a thought-provoking record that is an emotionally charged, war cry against the evils of mankind.
3/5
'Exist' by OHHMS is out now on Holy Roar Records.
OHHMS links: Facebook | Twitter | Instagram | Bandcamp
Words by Ashwin Bhandari (GIVEUPOX17)