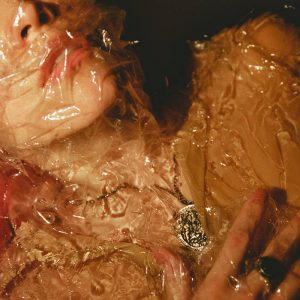 Now, Now really should be a lot bigger than they are. You'd expect – or at least hope – that exposure from such giants as Motion City Soundtrack and Paramore would have given this duo a sizable boost to becoming indie-pop's newest scene-stealers. Nevertheless, with the six-year gap between this album and their last full-length 'Threads', the momentum that could've been there, has well and truly dissipated.
And that's such a shame, because with just a bit more mileage to go off, so many people would see 'Saved' for the tight, unfailingly trendy synthpop album that it is. Its trendiness isn't to its detriment either; at this point Now, Now could easily sit alongside the likes of Chvrches and Fickle Friends at the very top of the synthpop pile, and no one would bat an eyelid. Of course, that comes from some absolutely fantastic song construction, with tracks like 'MJ' and 'Knowme' being as wiry and precise as they come without an ounce of fat on them.
It's definitely not the rawest or most visceral album around, and when tracks such as 'AZ' try to incorporate some rickety acoustic guitar, that's proof it should probably stay that way. Yet with what Now, Now have got, it really doesn't need to be. Just take a song like 'Yours', with its watery yet powering synth groove and Cacie Dalager's breathy smoulder that becomes so captivating and intoxicating, that there's really no need for anything more. It's the most blatantly poppy moment on the album for sure, but it's a feeling that's certainly not exclusive to this one song.
With just a bit of grease under the wheels, Now, Now could be something incredibly special very soon. 'Saved' is already proof that they can write some totally stellar pop songs. All they need now is the audience that they deserve. They've actually deserved it for the longest time, but better late than never, right?
4/5
'Saved' by Now, Now is released on 18th May on LAB Records / Trans Records.
Now, Now links: Website | Facebook | Twitter
Words by Luke Nuttall (@nuttall_luke)