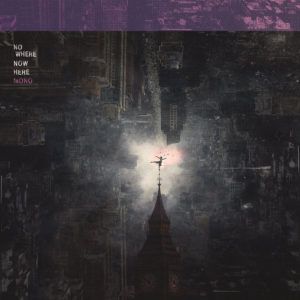 20 years after their humble formation, the legendary Japanese post-rock three-piece delight us with a less concept based follow up to 2016's 'Requiem For Hell'. Inspired throughout their career not only by the likes of Sonic Youth and My Bloody Valentine, MONO's breathtakingly atmospheric sound makes you feel like you're part of something bigger and cinematic, especially as they have returned to Steve Albini, who once again delivers painstakingly sharp production values.
Structurally their longer songs still carry the same formula. Following from the wailing, despair filled horns on 'God Bless', 'After You Comes The Flood' builds up with a hazy wall of guitar noise, each drum beat sounds like you can feel it ripping through your chest, before a truly bludgeoning crescendo that does an incredible job of capturing the euphoric release of tension present in their live performances.
The biggest curveball that MONO have thrown into the mix this time, is the inclusion of bassist Tamaki Kunishi's previously unheard vocals on 'Breathe', laced with Lynchian overtones with a foreboding synth that shatters you to your very core.  Not that MONO necessarily need lyrics and vocals to enhance their trademark sound at this stage in their discography, but they are still a welcomed contribution nonetheless, with Kunishi gently lulling us with the minimalistic lines: "Let me go, with the way do wind, I breathe to see you."
Elsewhere on 'Nowhere Now Here', it feels like the shorter tracks are far more concentrated in their emotional impact, as is very much the case with 'Funeral Song' and 'Parting' that outshines the likes of a lot of modern theatrical scores.  The blissful orchestral strings ornament the more blaring earth-shattering moments on here and allow you to savour the alluring emotional climaxes.
Ultimately,  'Nowhere Now Here' is yet another expansive sonic adventure that stays true to the escapism we all crave from the ever groundbreaking genre of post-rock.
4/5
'Nowhere Now Here' by MONO is out now on Pelagic Records. 
MONO links: Website | Facebook | Twitter | Instagram
Words by Ashwin Bhandari (@GIVEUPOX17)