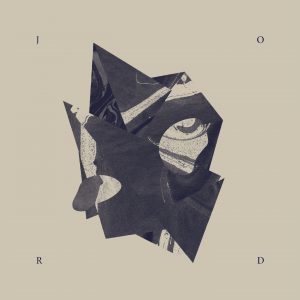 Danish noisemakers MØL have been promising a release like this for some time now. With two self-released EPs demonstrating their craft of the kind of abstract extreme metal that's put Deafheaven and Oathbreaker on the map in recent years, it was only a matter of time before they found their own audience and a body of work to bowl them over with. And they've got that with 'Jord.'
Much like their contemporaries in Deafheaven, MØL practice the art of "blackgaze'" the combination of black metal's musical claymore attack and the suffocating layers of noise and colour the shoegaze genre has given us for 25 years. While both sounds are a powerful enough force on their own, in the context of 'Jord' they intertwine seamlessly to build expansive pillars of intense piercing soundscapes without ever cancelling out one another.
While every track stands poised and elegant, they each radiate varying degrees of emotional catharsis from their creators. 'Penumbra' and 'Ligament' express melancholy and loss through haunting guitar melodies, while 'Bruma' feels far more defiant, raging against spells of depression with a determination released during the track's metallic groove laden outro.
The nucleus of the album is the poignant performance of vocalist Kim Song Sternkop who benefits from a dynamic screaming range to elevate the tension and exasperation of these tracks. Plus the occasional use of post-production vocal loops on 'Storm' and 'Vakkum' gives him a more immersive role in 'Jord's overall sound than simply the frontman.
As a collective, MØL manifest every drop of emotion they have into the sonic walls of 'Jord,' and the results speak for themselves. It's an extremely well-structured piece of work, which doesn't neglect the brutality of their metal influences and doesn't just shoehorn in the shoegaze backdrops. With this spectacular astral collision of two powerful musical forces, MØL's debut album has come with the precision and self-assurance of a band ten albums into their career. And this is only the beginning.
5/5
'Jord' by MØL is released on April 13th on Holy Roar Records.
MØL links: Facebook|Twitter|Instagram
Words by Andrew Davidson (@AndyrfDavidson)