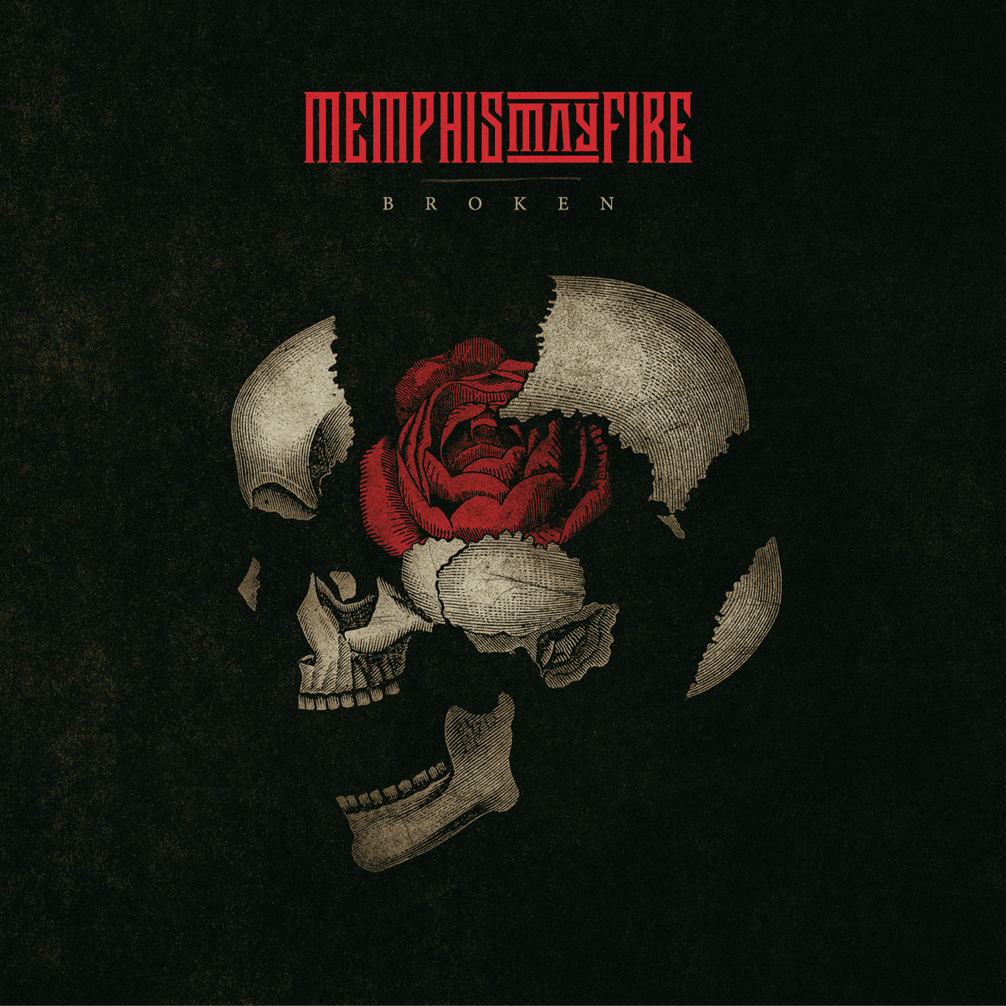 Memphis May Fire began life with their feet firmly in the metalcore camp, but with their sixth album, 'Broken' they're pulling strongly against those roots. Drop-tuned chugging is out, in its place they're playing a hard rock style over an electronic base. Don't worry, this is still a heavy record and the djenty riffs on cuts like 'Mark My Words' are massive, but these songs are bolted together around layers of synths, so if you're wanting something authentic, this isn't for you.
Never ones to shy away from big accessible choruses, Memphis May Fire seem to be shooting for mass appeal. By fully embracing this new direction, they've escaped the toe-in-the-water 'metalcore with juddery bits' approach that plagued 2014's 'Unconditional' and created something more satisfying. It's a credit that the songs feel powerful, even being so heavily augmented by studio production work.
Lead single 'The Old Me' is powerful and harks back to the band's previous album 'This Light I Hold', but every other song tries something new, be it the crunchy guitar elements on 'Fool' or the electro-rock slow grooves and subtle little riff running through 'Sell My Soul'. It's all pinned together by singer Matty Mullins. His lyrics are masked by anthemic presentation but can be summed up by the powerful statement "It's okay to feel broken, I'm broken too". Throughout his voice is allowed to shine, especially on 'Heavy is the Weight', despite the almost comical and misjudged guest rap spot.
Not everything they try is successful. 'You and Me' is disappointingly forgettable. In contrast, 'Live Another Day' tries to grab your attention by throwing a bit of everything into the mix. Heavy riff-work goes back and forth between dubstep-like sections, yet, it's held together by powerful vocals so it isn't a total loss.
Overall, Memphis May Fire's stylistic expansion is well executed, resulting in a likeable record that should push the band to a wider audience, while tackling subjects like self-harm and anxiety.
3.5/5
'Broken' by Memphis May Fire is released on 16th November on Rise Records.
Memphis May Fire links: Website | Twitter | Facebook | Instagram
Words by Ian Kenworthy (@WhisperingSand)