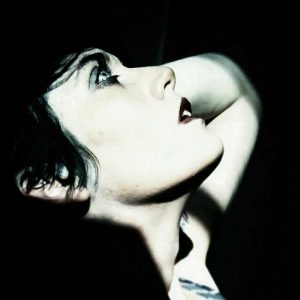 There have been several incarnations of McCafferty since their inception as a solo project by lead singer Nick Hartkop in 2010. Through several EP's and a hiatus, the quartet have grown from a near carbon copy of The Front Bottoms into something of their own. 'Yarn' is somewhat of a new beginning for McCafferty, the LP is their first full-length album release on Triple Crown Records and it flourishes as the band take risks with broader instrumentals and richer sounding production.
'Yarn' is a promising look into the future of the band; while their defiant home-grown twang remains, the album see's the band take a leap forward toward something darker, more thoughtful and with a far richer sound. The sense of cutesy paradoxical self-deprecation is evenly dispersed, giving the integrity of the macabre in the more affecting lyrics a needed solemnness. The spike in 'Scotland' is the startling poignancy of the lyrics, while the harrowing simplicity of 'It's A' make for near uncomfortable listening.
That's not to say the album is rife with outright lows. 'Loser', and 'Mary Z' are driven by the strength of their dancing power chords and raw energy. While title track 'Yarn' sticks with a catchy melody and earworm chorus. 'Westboro Sadness' sees McCafferty spiral into a rage-fuelled reaction to the Steubenville football rapes. It's not pleasant listening, nor should it be, but the fact McCafferty are approaching the subject gives the band grit, something others could learn from.
The influence of the scene McCafferty are part of is clear across the album, but rather than adhere to the patterns of their previous releases 'Yarn' is heavy with risk. Though not entirely unpredictable, there's an ugly fearlessness in the honesty here. Fans of tightly tuned and thoroughly polished anthems need not look to McCafferty for solace, but for those who seek out rough and ready statements of emotion. Delivered with a kick and heaps of character, 'Yarn' is worth a second glance.
4/5
'Yarn' by McCafferty is out now on Triple Crown Records.
McCafferty links: Website | Facebook | Twitter | Bandcamp
Words by Annabel Platt (@BIMMBrighton)