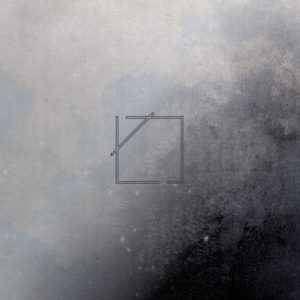 Starting over can be a tricky task. After all, not everyone likes change. Yet it seems that's not the case for Lonesome. Rising from the ashes of emotive post-hardcore outfit That Night Forests Grew, the Peterborough band have doubled down on the atmospheric tendencies that they previously teased. The quintet's debut EP sees them seamlessly transition into post-rock territory.
Like many genres, post-rock has the trappings of having more imitators than trailblazers. Although Lonesome doesn't quite match the latter, these six tracks are delivered with care, precision and promise. Yet it has to be noted that 'To Myself, From Myself' isn't just six individual tracks. It's a pure, coherent body of work that's designed to be listened to in full.
As a concept, they take you on an introspective journey, full of emotion and led by vocalist/guitarist Jay Kerr-Gray, as he pens a letter to his past self. 'To Myself' welcomes you with icy keys, rousing guitars and domineering drums before momentarily settling down, allowing Jay's distant vocals to come to fruition. It then radiantly explodes with impassioned screaming, signalling Jay's relief.
Seguing into 'Remember', it's here why the band's ability to accurately ebb and flow truly comes to light. Ben Wright's tribal-like drums battle against swirling guitars, gradually building to a satisfying conclusion.
As the narrative evolves from insecurity to self-belief, the paring of 'Be Strong' and 'In The Heart You Have' serve as its turning point. On the former, Wright's drums amplify the band's bold sound, while intimate, melodic guitars bring a sense of calm and understanding. Yet the latter provides the EP's most uplifting moment. Light guitars compliment Kerr-Gray's self-assured words ("I know you'll be strong in the heart you have").
While they comfortably tick off what's expected from a post-rock band, final track 'From Myself' shows production quirks, and the occasional heavy blast, hint at a group that's willing to experiment.
Overall, Lonesome deliver a confident and encouraging debut.
3.5/5
'To Myself, From Myself' EP by Lonesome is released on 26th April.
Lonesome links: Website | Facebook | Twitter | Instagram | Bandcamp
Words by Sêan Reid (@SeanReid86)