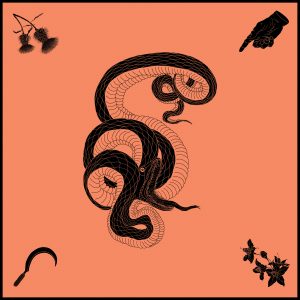 Their social media handles all ask the same question – "Who Is LIMBS?" Hopefully, after their debut album 'Father's Son' gets into your ears, you'll never have to question it again. The post-hardcore five-piece have loosely conceptualised frontman Chris Costanza's experiences with an indoctrinated upbringing, twisting ideas of frustration and self-reclamation into introspective, well-rounded release.
It's eleven tracks long, but they fly fast – each song is either a blistering face-melt or an interlude to breathe. Lead single 'Father's Son' is the former, an aggressive and fast-paced affair divided up by some emotional choruses and a piano-laden interlude. Lyrics are delivered with both power and a surprisingly sweet melody that catches you off-guard if you're not expecting it. It's gritty, and like many later tracks, it's a barrelling brawl, twisting classic metalcore sounds into a vicious wall of noise.
Not until five tracks in is there a moment to breathe. 'Twelve Stones', a rainy, uneasy song that gently pushes you forward with sparse, curving guitar patterns and ambient noise filling the track. There are hints at their other influences – the falsetto vocals feel very Radiohead. Right after is the sick 'Weep'. It's nearly a typical hardcore track, but the musical accents are what sets it apart – every drum, guitar and vocal feels like it's been placed for the fullest effect, to best whip up a storm by the time the breakdown kicks in.
LIMBS undeniably have some great ideas – it's rare you get a metal album with this level of concept behind it. The lyrics in every song feel personal with a constant theme of self-reflection and unhappiness with the past, and the more creative moments shine through. They suffer when they sound too safe. Too many songs blur together, 'Abba' and 'Black Thumb' don't feel unique to the band, especially when in comparison tracks like 'Weep' and 'Sacrament' perfectly answer the question: "Who Is LIMBS?"
3.5/5
'Father's Son' by LIMBS is out now on UNFD.
LIMBS links: Website | Facebook | Twitter | Instagram
Words by Sam Seaton (@BIMMBrighton)