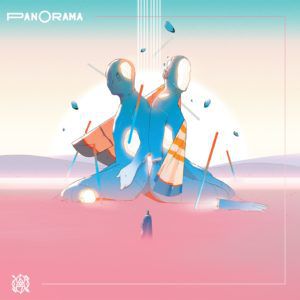 La Dispute are ever-evolving. Over the course of three albums and a handful of experimental EPs, they've slowly carved a niche using atmosphere and spoken-word vocals. Each release has pared back their sound, stripping out different elements, until finally, they have arrived at 'Panorama', the album where progress falters, but the experience is sharpened.
Jordan Dreyer's vocals have always put the band alongside Touché Amoré and Mewithoutyou, but musically they're a mile apart with a jazz feel to proceedings. Every note the guitarists play is about atmosphere and Dreyer now sits back, not absent, just part of the soundscape. While his lyrics search for beauty in the mundane, there's also a more heartfelt, personal slant. However, the flowing, speedy delivery he once favoured is missing and you can almost count the times he raises his voice on one hand. Instead, he uses as a harsh poetic whisper, it's incredibly intense, particularly the softly-spoken phrase "When you're struggling to sleep" on 'Fulton Street I'. It's this intensity where the record shines. Without needing to shout or present more than a few notes, it threatens to crush you, and that's the real strength.
With the band split over two continents, the album's stressful writing sessions has strongly influenced its sound. Retaining drummer Brad Vander Lugt was essential as his playing is central to everything here, but the decision to scrap their first recordings and hark back to the sound of 'Wildlife', produces the album's weaker moments. It's heard clearly on the faster, noisier 'View From the Bedroom Window' and 'Footsteps At The Pond', either of which would fit seamlessly onto that record yet feel almost unwelcome here.
By taking a step back, La Dispute have found a new way to present themselves. Stripped to the very barest bones, 'Panorama' is their sound in its purest form. At its best, they double down on the ponderous beauty of their prior work but it's at the expense their previous record's genius.
3.5/5
'Panorama' by La Dispute is released on 22nd March on Epitaph Records.
La Dispute links: Website | Facebook | Twitter | Instagram
Words by Ian Kenworthy (@WhisperingSand)