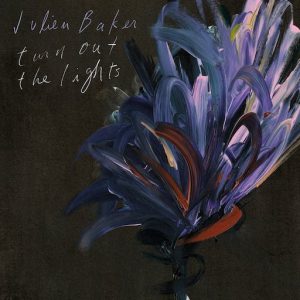 It's a given fact that music can make you feel something. It can make you happy, sad, reflective, hopeful and so on. Then something comes and, somehow, has the ability to truly pull at your heartstrings. It gives you a funny feeling in your chest, yet still leaves you hollow. 'Turn Out The Lights' is one of those records.
Ever since emerging with her debut, 'Sprained Ankle', Memphis native Julien Baker has gained a following that has fallen for her bleak, vulnerable take on life as a queer female, with a history of mental health issues, in their early 20s. While its predecessor's reputation grew through word-of-mouth, 'Turn Out The Lights' arrives with a hint of expectancy.
From the opening footsteps on 'Over' to the closing, haunting harmonies of 'Claws In Your Back', Baker leaves you mesmerized with a collection of delicately raw songs. While on the surface, she is as bleak as ever, songs such as 'Appointments' hint of optimism. Twinkling guitars accompany Baker as she states, "I know that it's not gonna turn out all right/but I have to believe that it is". For all of Baker's troubles, 'TOTL' is strangely cathartic. The pairing of 'Happy To Be Here' and 'Hurt Less' beautifully captures her adjusting to normality.
Stripped back instrumentation allows Baker's heart-aching words take centre stage. On the internal conflict of 'Shadowboxing', she sings "You can't even imagine how badly it hurts just to think sometimes how I think almost all the time." Similarly, the titular track captures her restlessness; "when I turn out the lights, there's no one there, between myself and me".
Overall, 'TOTL' is about Baker healing, both internally and externally. Themes such as depression, substance use and religion are woven in alongside the impact they have had on her personal relationships, all the while being confessional. "All my prayers are just apologies" she declares on 'Televangelist'. While on 'Everything That Helps You Sleep', she concedes "'nothing that I do has ever helped to turn it off".
'Turn Out The Lights' may be emotionally exhausting, yet it's thoroughly captivating. Her fragile delivery is carried with a sense of relatability, one that allows you to find comfort and trust in her words. The emotion she conveys is very real and the end result is devastatingly beautiful.
5/5
'Turn Out The Lights' by Julien Baker is out now on Matador Records.
Julien Baker links: Website | Facebook | Twitter | Instagram | Bandcamp
Words by Sêan Reid (@SeanReid86)