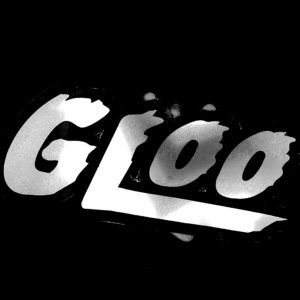 West Sussex-based punks Gloo like making a big noise. With big choruses and plenty of energy, their latest outing, 'Stop and Stare', has plenty of potential. Yet, like many punk bands before them, they have a flaw of serving something up quite repetitive nature, meaning they fall short of the mark.
Title track, 'Stop and Stare' is brash and bold, its classic punk style very in-your-face. A simple chorus of "somebody's watching me" will draw you in, as will the verses, which are written in the same no-nonsense way. Angsty guitars and the abundance of energy in 'Stop and Stare' gets straight to the heart of who Gloo are.
'I'm Not Gonna Change' bursts into being with Gloo's now-signature energy. While the repetitive lyrics can feel grating, the defiance within them extends an air of invincibility. A frenzied chorus really grabs the attention, suggesting Gloo really know how to capture an audience with waning attention.
'Great Idea' continues this frenzied theme, throwing in some bouncy beats to keep things interesting. Unfortunately, the lyrics are difficult to discern over the chugging guitars and pounding drums, and the trio's writing formula seems to be much the same, giving the impression that this song has been heard already.
Offering a slightly more subdued tone, 'Bad Sign' is cleverly written to tell a story. The guitars have been shaken up to create a tune that feels fresh, and it's easy to get caught singing along to the catchy chorus. 'Drama Queen' has much the same effect, with a belter of a chorus that's sure to create a wonderful sing-along moment when played live. While it isn't musically ground-breaking, it's catchy and has an infectious energy about it.
Gloo have proved themselves more than capable of writing some punk-inspired bangers. 'Stop and Stare' sees Gloo sticking to their guns and offering up seven grungy tunes of admirable quality.
3.5/5
'Stop and Stare' EP by Gloo is out now.
Gloo links: Website | Facebook | Twitter | Instagram
Words by Dottie Giles (@DottieG19)