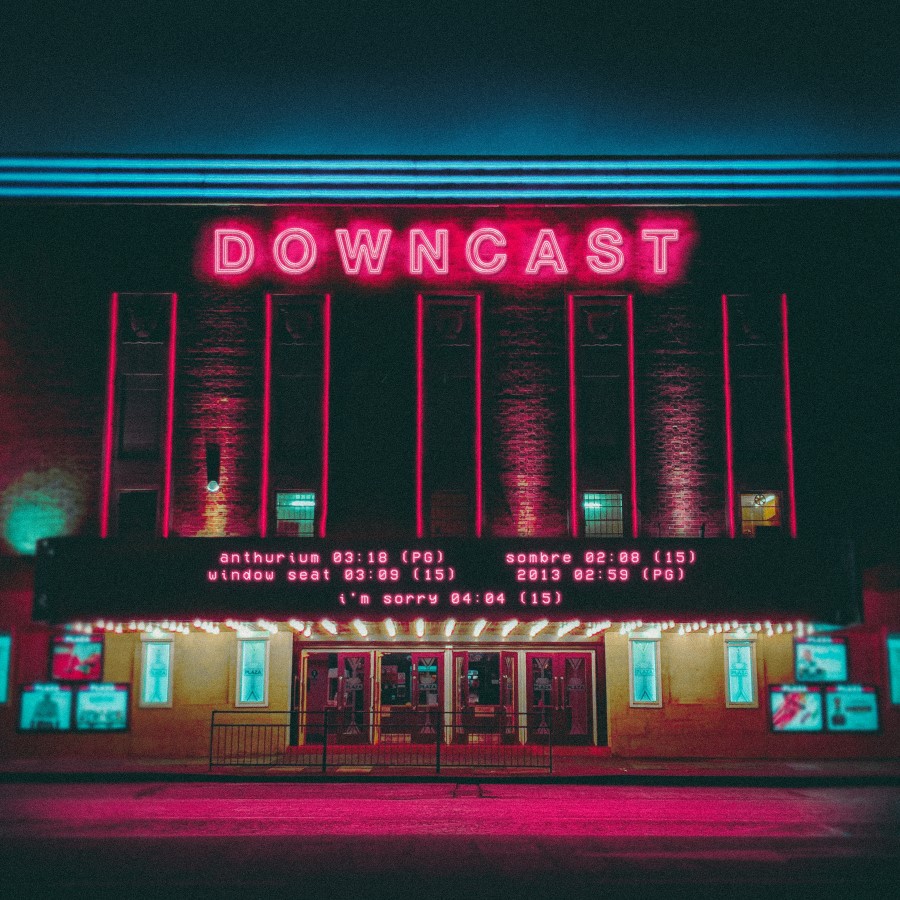 With a band name like Downcast you hardly expect music bristling with cheer, even if the band describe themselves as pop-punk.  It's no surprise then that their self-titled EP has a gloomy overall tone. We're not getting any huge anthems from the trio, but the southern newcomers have created a surprisingly assured collection of songs.
Formed, less than a year ago, Downcast have worked hard to create this release, demoing the five songs at home before hitting the studio with producer Ian Sadler (ROAM). It's money well-spent as the recordings sound powerful, even on 'Window Seat' when almost everything falls away on leaving just drums and vocals to drive the song. Wanting to make something honest that resonates with his audience, lead vocalist Liam Edwards uses diary-entry style lyrics and paints pictures with his gruff melodies. Using his native accent gives the band a more distinctive sound, which seems like a rarity for this kind of band, but gels with his honest lyrical content. Occasionally, the verbose delivery can become a little overpowering and almost a dirge-like – notably toward the end of 'I'm Sorry'.
While Edwards provides the punk ethos, the music errs on the pop side of their pop-punk label. Brighter riffs and soaring chords contrast with the darker lyrics, heard most prominently on '2013'. While you can't imagine a crowd singing back its chorus, 'Anthurium' opens the EP with the most accessible sound and was a wise choice for the lead single.
Second track, the acoustic 'Sombre' seems oddly placed in the order, yet, the jaunty guitars licks work surprisingly well, fitting Edward's delivery so snugly it's arguably the strongest song here. The clever use of counterpoint vocals also gives its chorus weight, meaning it doesn't get swamped by the full-band numbers surrounding it. Although not immediately accessible, during its five-song run 'Downcast' shows variety in the band's songwriting skills, working as a statement of intent and as a promising debut from such a new band.
3/5
'Downcast' EP  by Downcast is released on 11th January.
Downcast links: Twitter | Facebook | Instagram
Words by Ian Kenworthy (@WhisperingSand)