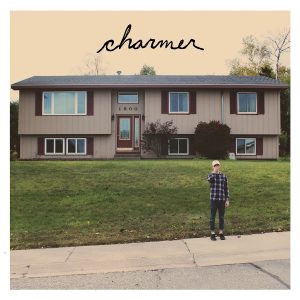 A band still shy of its third birthday, Charmer became near-synonymous with its most obvious leanings in genre almost immediately. Founder of their label No Sleep, Chris Hansen, has said the Marquette, MI band is "the definition of Midwestern Emo".
This self-titled full-length debut from the band remains absolutely in keeping with this claim. The vein of its tracks is often overwhelmingly nostalgic and characterised by economical production and instrumentation.
'Charmer' is certainly informed by and speaks to 90s emo, with the twinkling guitars, tempo changes and suburban yearning all present and correct. But the record works on a number of levels that make it a success beyond derivations and influences.
'Bummer Summer' is dynamic and direct, assuredly ambitious in structure, yet just restless enough to tie in with its appreciative nod towards Adderall. Further evocations such as 'I'm passed out on my trampoline / just wishing things were like they were before' ('Roy's Our Boy') are vivid and never feel forced.
The waves of brass that ease into 'Pretty Over College' and 'Topanga Lawrence' don't feel misplaced, their softness complimenting David Daignault's distant vocals. At a minute and a half long, the interludes of 'Death By Red Eye' and 'Split Plates' are scarcely longer than the full tracks — the running time is 24 minutes — but never is there a sense that anything has been rushed, or that there would be a benefit in doubling that number.
Like all great emo albums, there is a standout closing number in 'Garden State, Like the Zach Braff Movie'. When Daignault pleads: 'help me find the other half of my heart', you genuinely wish you could.
You also may wish there was more, as the line closes the album. But this is very much a case of less being more, and there is a sense that the band is aware of it. It is Midwest emo crafted by and for a generation with short attention spans, but broken hearts too — and where there is heartbreak, there will always be bands like Charmer.
4/5

'Charmer' by Charmer is out now on No Sleep Records.
Charmer links: Facebook | Twitter | Bandcamp | Instagram
Words by Peter Stewart (@PeteStew_)