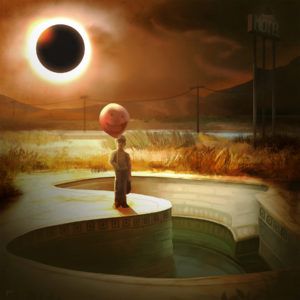 After being flogged to death and dragged through the mud by a raft of terrible bands, the term "nu-metal" became shorthand for terrible music. Even now, people turn their noses up at the description, so it's no wonder bands are keen to distance themselves from it.  While they haven't explicitly said so, Cane Hill are doing exactly that with their new EP 'Kill the Sun'.
Having been peddling heavy, groove-based metal since 2011, this is their first foray into acoustic territory and, no doubt, a divisive one. Especially as the band heralded the new sound as wanting to write 'proper' songs and to prove that Elijah Witt could sing. So, while he never shied away from a sung passage before, everything here is presented in a gruff, yet affecting croon.
Each of the six tracks favours a middle-of-the-road Americana approach, but are laced with enough Cane Hill flavour to keep you interested. '86d- No Escort' does this with an industrial drum machine, 'Acid Rain' revels in swirls of electronics and Elijah James Barnett throws in some great atmospheric lead guitars, especially on 'Smoking Man'.
The title track is perhaps the strongest, being morose yet catchy and enhanced by a mournful saxophone (played by drummer Devin Clark), but every song here has its fair share of ideas, 'Save Me' is even built around a grand piano. In fact, all the creative choices feel like the band are trying to distance themselves from their roots. The stubborn use of acoustic guitars makes this particularly apparent, for example, during 'Acid Rain' the bright tones are sandwiched between electronics. It gives the EP an 'MTV Unplugged' feel, sorely missing the deeper, more powerful electric guitar sound, but not bad per se.
Overall, it's a solid and surprisingly enjoyable collection of songs, giving the band a chance to flex their creative muscles while retaining just enough personality. Ironically, it's missing a little nu-metal heft, leaving you wondering where they will go from here.
3.5/5
'Kill The Sun' by Cane Hill is released on 18th January by Rise Records.
Cane Hill links: Website | Twitter | Facebook
Words by Ian Kenworthy (@WhisperingSand)