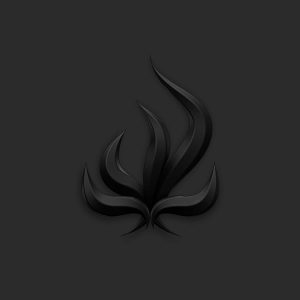 'Earthbound' was Bury Tomorrow's statement that they had made it. It boasted the group's most triumphant anthems like 'The Eternal' and 'Memories' and static charged brutality present in 'Cemetery' and '301'. It also made them mainstays of the UK's metal scene, as their following headline tour saw them headline up to 2000-capacity venues.
Naturally, fifth album 'Black Flame' emerges after BT asked themselves "where do we go from here?" and it quickly becomes apparent during opener 'None Less Violent' that the only way is up. Bursting to life with infectious metal grooves drawing inspiration from In Flames' 2007 megalith 'Come Clarity', it boasts a more linear approach to Bury Tomorrow's songwriting without neglecting the urgent delivery which has defined their music up to now.
This streamlining process might not appeal to hardcore BT fans, but it also showcases a more mature approach to their craft, removing the excess riffage to provide the bare essential groove per track. 'Adrenaline' and 'Knife of Gold' demonstrate power through restraint, ushering a fine balance of pace and technicality in the rhythm section, without indulging in post-production effects for the sake of heaviness.
At this stage, BT have developed enough as musicians that emotional density and vitality shines through naturally. The trademark vocal interplay between frontman Dani-Winter Bates' screaming and guitarist Jason Cameron's singing has become a tighter bond, often harmonising together on choruses such as the album's title track and 'Overcast'. Most striking is the rugged singing present on the frantic 'Stormbringer', where Cameron's firm performance showcases a deep-rooted passion that matches the ferociousness of Dani's screaming.
'Black Flame' is an undeniable step up for Bury Tomorrow, but also a record that points to the band's future ambitions. Its increased melodic death metal influence and electronic-led interludes point to a future in more mainstream metal songwriting. And while that might seem like a dreadful prospect to many listeners, let the confidence of this record remind you that Bury Tomorrow can readapt for bigger audiences without forgetting the ten years that took them up to this point.
4.5/5
'Black Flame' by Bury Tomorrow is released on 13th July on Music For Nations.
Bury Tomorrow links: Website | Facebook | Twitter
Words by Andrew Davidson (@AndyrfDavidson)