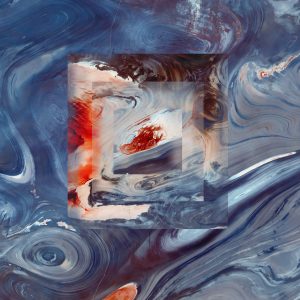 In the months that preceded the release of Black Peaks' 2016 debut, 'Statues', we knew they were a band not to be ignored. By the end of the year, the AH team had picked it as their Record of the Year. So it's no surprise this second album comes with a weight of expectation, but with also trust.
Ever since emerging from Brighton, Black Peaks how shown to be consistently reliable on stage and on record. 'All That Divides' takes all that was great about 'Statues' and somehow makes them even better. From the frankly unbelievable vocal range of Will Gardner to the stunning guitar work of Joe Gosney to the textured rhymic pairing of drummer Liam Kearley and incoming bassist Dave Larkin, Black Peaks have all the ingredients of what makes a stellar rock band in 2018.
They could have easily gone for broke and write a record aimed to break the illustrious glass ceiling of mainstream radio. Yet they've stayed true to themselves, producing nine delightful slices of organic hard rock. Admittedly singles 'Can't Sleep' and 'Home' fulfil their purpose, serving as an appetiser for the rest of the record, but don't be fooled into thinking they are the summit of Black Peaks capabilities.
'The Midnight Sun' and 'Aether' are sprawling and dynamic highlights with the latter's structure being one to marvel at alongside Gardner's harmonious vocals. While 'Slow Seas' is one of many songs that are delivered with a cinematic quality. When its combined with quiet-loud execution on songs such as 'Across The Great Divide', you realise how great Black Peaks really are.
Six-minute finale 'Fate I & II' brilliantly ties up the album through its monumental execution. Bold instrumentation support Gardner's towering vocals before taking in a celebratory manner.
Although there's plenty to take in musically here, Garnder's lyrics are made to be poured over with political connotations and paranoia threaded throughout. It merely adds to the brilliance on offer.
'All That Divides' is another triumphant release for Black Peaks.
5/5
'All That Divides' by Black Peaks is released on 5th October on Rise Records.
Black Peaks links: Website | Facebook | Twitter | Instagram
Words by Sêan Reid (@SeanReid86)