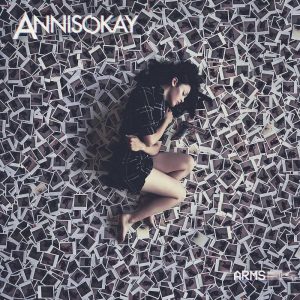 Established metalcore act Annisokay have a modest presence outside of their native Germany but will hope that fourth album 'Arms' lets them reach a breakthrough. 2016's 'Devil May Care' was a solid, if not, unspectacular collection, displaying a crisply produced offering of glossy riffs and familiar split vocals that showed promise without being a knock-out. Its follow-up will intrigue fans who may, or may not, hope for creative development.
Approximately fifteen seconds into opener 'Coma Blue', and it is clear that this is essentially more of the same. The riffs are big, the drums are bigger and Dave Grunewald's throat is front and centre. His foil is still Christoph Wieczorek, the melodic counterpoint who delivers access points in the form of soaring choruses, besides fulfilling duties on guitar.
It is, in fact, a Wieczorek-led track, 'End Of The World', that is the real moment of quality on 'Arms'. A mid-paced builder, his breathily-delivered chorus will likely stick in the mind longer than anything else on the record – and far longer than the painful 'Private Paradise'.
The guest appearance of Attila's Chris Fronzak is the low point of an already regrettable attempt to mix things up. Annisokay are better sticking with the safe components of 'Fully Automatic'. The song's anti-gun message is characteristic of a positive lyrical standpoint, which has long been an attractive trademark of the band. 'Humanophobia' makes an obvious yet worth-pointing-out statement: 'Most humans never killed anyone.'
Unfortunately by the time 'Locked Out, Locked In' comes around, there has been so much by-numbers metalcore, that it has all faded together to the degree that the closing track could have been substituted with a reprise of near enough any of the previous eleven, that you would never know.
'Arms' represents a progression from 'Devil May Care' in that it has a couple of memorable moments, but only memorable enough to be a notch above average. Workmanlike and satisfactory, but without spark.
3/5
'Arms' by Annisokay is released on17th August on Arising Empire.
Annisokay links: Website | Facebook | Twitter | Instagram | Bandcamp
Words by Peter Stewart (@PeteStew_)