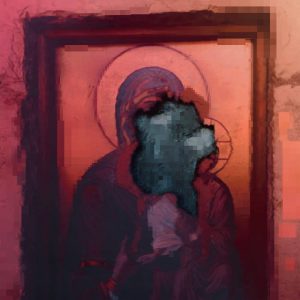 While there are some weighty themes flying around 'Void Ripper' it is, essentially, an album about faith, mortality, and self-realisation. Consequently, much of it is open to interpretation, meaning there's plenty of mileage to be gained from Animal Flag's breakout, even if faith and religion is something of an alien concept.
Combining the cathartic shredding of The Hotelier and the considered ruminations of Manchester Orchestra, 'Void Ripper' is an album of frenetic highs and deep lows. If the adored 'LP' provided much of the blueprint to Animal Flag's current sound, 'Void Ripper' sees songwriter and vocalist Matthew Politoski tearing up what went before and piecing it back together from a long-since faded draft. It's still the same band, but one from a darker, less forgiving, timeline.
Yet 'Void Ripper' is far from impenetrable. The immediacy of cuts such as 'Candace' and 'I Can Hear You Laugh' is striking, while it doesn't take much work to figure out what 'Stray' – a story of a stray dog wandering the streets free from its master – is all about. Animal Flag may deal in imagery and parable, but they also know how to wring emotion from every conceivable turn, and for all the lyrical high watermarks, it's still an album that pulls on the emotional heartstrings. It's in these moments – like the cataclysmic 'Five' – where it hits hardest.
Consequently, 'Void Ripper' is an important album that's unafraid to tackle some complicated topics. Yet it's also an album that possess moments of edifying beauty. That these moments are often offset against some blunt lyrics means there's little escape from the sombre mood – and further proof that you can expect to go through the wringer before you reach the other side.
There's no glorifying of the internal struggle here, either. When Politoski asks for someone to "Take a sharp stone to my chest" on 'Lord of Pain', it feels like an insurmountable defeat rather than a nod to an expectant crowd. It's a fine line between emotion and melodrama, but 'Void Ripper' walks it perfectly.
Instead, its tortured nature exemplifies the confused mind-set of Politoski as he tries to reconcile his past, present and future. It's a story of hard-won truths that lingers long after the final notes have faded. Few records possess such long-lasting and profound power.
4.5/5
'Void Ripper' by Animal Flag is released on 13th April on Triple Crown Records.
Animal Flag links: Facebook | Twitter | Bandcamp
Words by Rob Mair (@BobNightMair)