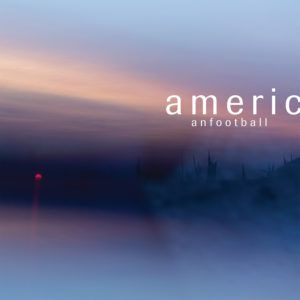 We never thought we'd get another American Football record. Yet here we are at their third LP. While 2016's 'LP2' was an acclaimed return, for the band themselves, they considered it as finding their feet again. Now having shaken off the cobwebs, 'LP3' arrives with assertiveness.
On the surface, it continues American Football's trend of delivering twinkling emo with subtle waves of post-rock. However, if you dig a little deeper it reveals itself to be a rich, hypnotic set of songs. For example, 'Silhouettes' sets the mood across seven beautifully-crafted minutes; its blissful build gives way to soothing guitars and riveting rhythm section. 'Every Wave To Ever Rise' nicely follows with Nate Kinsella's bass work standing out amongst the mesmerising guitar work, brother Mike and Steve Holmes produce. While Elizabeth Powell's (Land of Talk) French vocals only adds to its compelling nature.
She's not the only guest vocal to prop up. Most notably, Paramore's Hayley Williams compliments Mike on 'Uncomfortably Numb'. Her presence never intervenes, it just merely adds to its richness and beauty, making it one of the highlights. While the guitar harmonics that tick along supplement its overall charm.
American Football have never been ones for power chords and rightly so. Throughout 'LP3',/i>, the tranquil partnership between Kinsella and Holmes intertwines faultlessly, allowing songs such as 'Heir Apparent' and 'Doom In Full Bloom' to helplessly drift. The latter is a sombre number that could appear in the band's past yet Kinsella's regretful lyrics ("I've learned my lessons late, I'm out of time") firmly ties it to the present. His matured outlook is threaded throughout.
Besides its consistent beauty, the later stages emphasise American Football's atmospheric approach which, to an extent, wears thin. Nevertheless, you can't fault their instrumentation as 'Mine To Miss' and 'Life Support' are just as haunting.
With each record, American Football continue to create a beautiful spine of work. 'LP3' serves as a transitional and accessible addition.
4.5/5
'American Football (LP3)' by American Football is released on 22nd March on Big Scary Monsters / Polyvinyl.
American Football links: Website | Facebook | Twitter | Instagram | Bandcamp
Words by Sêan Reid (@SeanReid86)