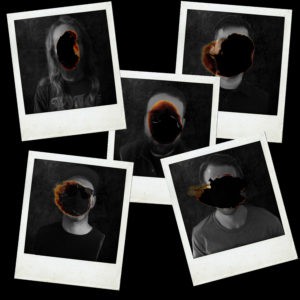 With today's roundup of releases is unsurprisingly short. Nevertheless, Holy Roar Records end a fantastic 2018 with the self-titled full-length from Burning Vow.
Danish metallic rock n' rollers Volbeat document their massive hometown show in Copenhagen with 'Let's Boogie! Live From Telia Parke'. Rising Wiltshire pop-rockers All Ears Avow show it all off with their 'Skin & Bones' EP. Connecticut metalcore collective Currents see the year out with the release of the 'I Let The Devil In' EP. While New England quartet Valleyheart are ones to watch as their unleash their debut album – 'Everyone I've Ever Loved', and Motion Picture showcase their brand of cinematic hard rock with 'Far Wild Quest'.

Follow us on Spotify for more playlists.
Burning Vow – Burning Vow (★★★★★ Review/Stream)
Volbeat – Let's Boogie! Live From Telia Parke
All Ears Avow – Skin & Bones EP
Currents – I Let The Devil In EP (★★.5 Review)
Valleyheart – Everyone I've Ever Loved
Motion Picture – Far Wild Quest