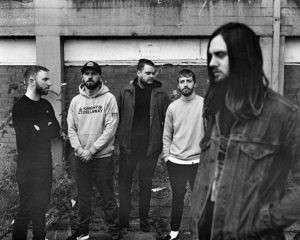 As the latest edition of our monthly "Incoming" feature suggested, March is packed with notable releases. So it's no surprise that the month begins as it means to go on, with a handful of major releases.
Steel City favourites While She Sleeps return with their fourth album – 'SO WHAT?' There are also returns from Weezer, In Flames, Skinny Lister, Queensrÿche, Backyard Babies and Masked Intruder.
Nevertheless, today is considerably about the emerging talent with new releases. We highly recommend checking out the new releases from Pkew Pkew Pkew, Modern Error, and Our Nameless Boy.

Follow us on Spotify for more playlists.
While She Sleeps – SO WHAT? (★★★★.5 Review)
Weezer – Weezer (The Black Album) (★.5 Review)
In Flames – I, The Mask (★★★ Review)
Pkew Pkew Pkew – Optimal Lifestyles (★★★★.5 Review)
Masked Intruder – III (★★★ Review)
Modern Error – Lost In The Noise EP (★★★★ Review)
Our Nameless Boy – Tomorrow I'll Be Scared Again (EP Premiere)
Mark Morton – Anesthetic
Skinny Lister – The Story Is…
Backyard Babies – Sliver & Gold (★ Review)
Source – Totality
Mammoth Weed Wizard Bastard – Yn Ol I Annwn (★★★★ Review)
Climate of Fear – The Onset Of Eternal Darkness (Under the Radar Review)
Queensrÿche – The Verdict
Westkust – Westkust