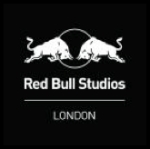 Red Bull Studios have launched their Download Fesitval 2014 Unsigned competition.
Just like last years competition, Red Bull Studios eight bands will be given the opportunity to play this years Download Fesitval.
From April 1st to 21st, unsigned bands will have the opportunity to create a profile on download.redbullstudios.com. Over those three weeks, a chart measuring social media activity will be updated in real time.
At 5pm (GMT) on April 21st, the top 100 bands will go through to the next round where they will be judged by a panel of leading industry experts.
The panel includes Kerrang Radio presenter Katie P, Radio 1's Huw Stephens, Red Bull Records label manager Angie Somerside, and Don Broco.
The judges will select 15 bands who will be given the opportunity to head to Red Bull Studios in London to record in the studio, be given industry tips, record a promotional video and more.
On May 16th, the 15 promotional videos will be released online for the public to decide who will play the Red Bull Studios Live stage at Download Festival 2014. Six bands will be decided by the public and two will be chosen as wildcards by the judges, with four bands playing across 2 days of the festival.
Head to download.redbullstudios.com for further information and good luck to all the bands entering.