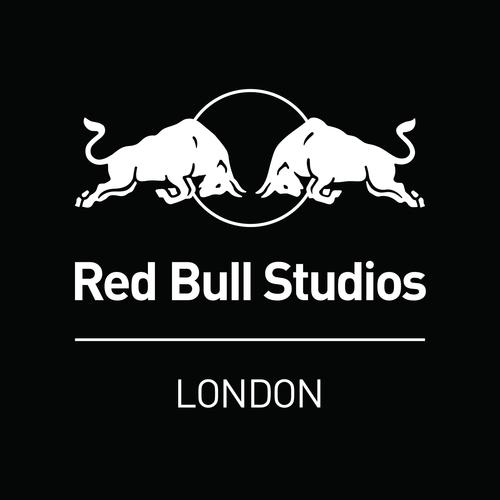 This past Monday, the opening stage of this years Red Bull Studios Download Festival competition closed.
Now as a panel of industry judge meet and decide which 15 of the top 100 will go through to the next stage of the competition, Already Heard has decided to highlight 5 of the top 100 for the first part of our new "Red Bull Rated and Recommended" features.
In the coming weeks we will profiling the final 15 bands that will be announced tomorrow (Friday 25th April). But for now let us introduce to five of favourite bands from the current top 100.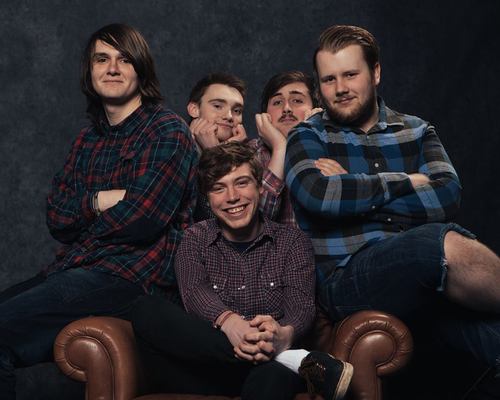 For All The Wrong Reasons
Lincoln pop-punkers For All The Wrong Reasons may look familiar to longtime Already Heard readers; their debut EP 'We're Not Losing, We're Just Not Winning' was premiered on this very site last year.
Since forming in early 2013, the quintet have been combining their love for US pop-punk bands such as The Story So Far, The Wonder Years and Man Overboard with a sincere lyrical approach. Their refreshing honesty and admirable hooks will certainly get the Download crowd moving, if they get that far.
For All The Wrong Reasons links: Red Bull Profile|Facebook|Twitter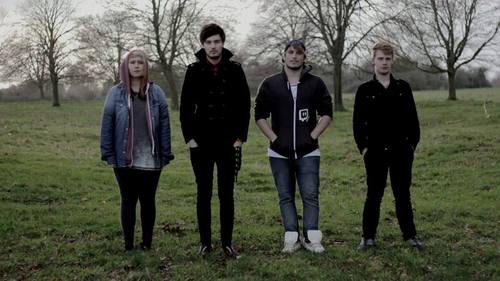 Highly Personal
These Berkshire rockers have a whole host of influences; from You Me At Six to We Are The Ocean to Sleeping With Sirens and many more yet Highly Personal showcase a melodic yet edgy brand of pop-rock that ideally labels them as "ones to watch."
Recent single 'To Feel Alive' is a pulsating, energetic number which highlights new vocalist Andy Bradford is a strong light with Liv Jones (bass) and Jevon Smith (drums) bringing a tight rhythm section whilst guitarist Calum Radmore rounds off the bands sound with finely tuned riffs.
Highly Personal links: Red Bull Profile|Facebook|Twitter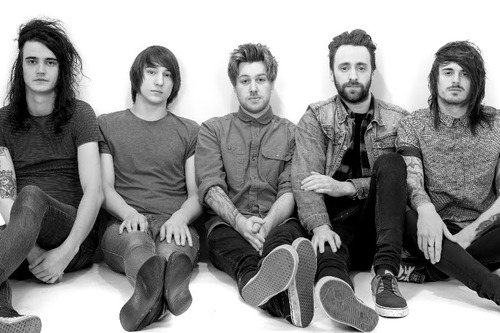 Out For Tomorrow
We've been fans of Out For Tomorrow for quite some time having featured the band as part of our "Recommends" series way back in the spring of 2012. Now 2 years on the Somerset band are gearing up for the release of their new album – 'You'll Find A Way', and what better way to make a name for themselves then playing the Download Festival.
If the quintet are to make it that far, expect a blend of soaring, energetic choruses with an authentic British alt-rock sound at its core. Having shared the stage previously with Lower Than Atlantis and Deaf Havana, Out For Tomorrow have already had a taste of what it's like to play with some of the biggest emerging names in rock. Could they be on their way to make it a more regular deal? We think so.
Out For Tomorrow links: Red Bull Profile|Facebook|Twitter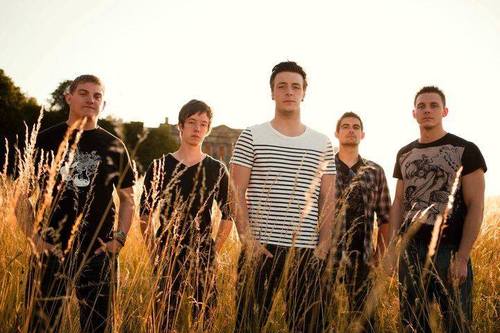 Take The Seven
Derbyshire quintet Take The Seven are certainly a band on the rise. Having played shows with the likes of Senses Fail, Glamour Of The Kill, Failsafe, and My Passion, they're set to support rising Brighton band Verses next month.
With a grand, heavy alt-rock sound that has been compared to bands such as Funeral For A Friend, Take The Seven are a finely tuned band that has a strong combination of riffs and hooks that simply widens the bands appeal. 'Welcome To My Town' is a perfect example introduction to what Take The Seven are all about.
Take The Seven links: Red Bull Profile|Facebook|Twitter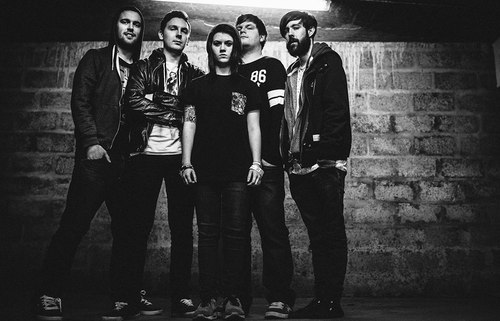 Divides
This Glasgow alt-rock five-piece only formed last September but have quickly got their act together with their debut single/video 'Not All Those Who Wander Are Lost' recently released, Divides are preparing their debut EP.
Formed out of two local bands, Divides takes an anthemic, edgy alt-rock approach, with the radiant vocal talents of Tasha Cowie being a mainstay in the bands sound. If 'Not All Those Who Wander Are Lost' is a preview of what's to come, then we can be hearing a lot more about Divides in the coming months, and this years Download Festival could be the perfect launching pad.
Divides links: Red Bull Profile|Facebook|Twitter
Red Bull Studios Download Festival links: Website|Twitter|Instagram
Words by Sean Reid (@SeanReid86)