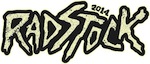 The stage times for this years Radstock Festival have been announced, and can be viewed by clicking read more.
The festival is headlined by Funeral For A Friend and Yashin with two different line-ups playing in Liverpool and Newcastle on alternate dates.
Radstock Festival takes place on Saturday 29th and Sunday 30th March.
LIVERPOOL SATURDAY 29th MARCH 2014
Funeral For A Friend – 10:00 – 11:00pm
Feed The Rhino – 8:50 – 9.30pm
Hacktivist – 8.00 – 8.30pm
Heart Of a Coward – 7.10 – 7.40pm
Heights – 6.20 – 6.50pm
Cytota – 5.30 – 6.00pm
LIVERPOOL SUNDAY 30th MARCH 2014
Yashin – 10.15 – 11:00pm
Canterbury – 9.15 – 9.55pm
Fearless Vampire Killers – 8.30 – 9.00pm
Lostalone – 7.45 – 8.15pm
Verses – 7.00 – 7.30pm
Bentley Park – 6.20 – 6.45pm
NEWCASTLE SATURDAY 29th MARCH 2014
Yashin – 9.15 – 10:00pm
Canterbury – 8.15 – 8.55pm
Fearless Vampire Killers – 7.30 – 8.00pm
Lostalone – 6.45 – 7.15pm
Verses – 6.00 – 6.30pm
Bentley Park – 5.20 – 5.45pm
NEWCASTLE SUNDAY 30th MARCH 2014
Funeral For A Friend – 10:00 – 11:00pm
Feed The Rhino – 8:50 – 9.30pm
Hacktivist – 8.00 – 8.30pm
Heart Of a Coward – 7.10 – 7.40pm
Heights – 6.20 – 6.50pm
Cytota – 5.30 – 6.00pm