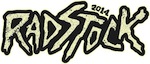 The organisers behind the Radstock Festival have changed altered the lineup to the festival with several bands axed from the festival including Kids In Glass Houses, The Hype Theory, Bleed From Within, Decade and Brutality Will Prevail.
The festival will now split 13 bands from the original line-up and split them across two days.
Nevertheless the likes of Funeral For A Friend, Yashin, Canterbury, Feed The Rhino and Fearless Vampire Killers are scheduled to play.
Original tickets will be valid for both dates at each venue (Liverpool and Newcastle) but refunds are available.
A statement explaining the changes can be found below.
"Radstock 2014 today announces that there are changes to the billing of the festival in Liverpool and Newcastle across the weekend of Saturday 29th / Sunday 30th March.
13 core artists from the original line-up will now be split across the two days, with both cities now hosting two shows each with a rotating bill.
The line-up is as follows:
Saturday 29th March Liverpool / Sunday 30th March Newcastle:
Funeral For A Friend, Feed The Rhino, Hacktivist, Heart Of A Coward, Heights, Rough Hands, and Cytota.
Saturday 29th March Newcastle / Sunday 30th March Liverpool:
Yashin, Canterbury, Fearless Vampire Killers, LostAlone, Verses, and Bentley Park.
Unfortunately, that means a portion of the bands originally advertised are now unable to play the festival, but we've done our utmost to retain as many acts as possible and still deliver a bill that our audience will be excited about.
Everyone at Radstock 2014 sincerely apologises for any disappointment and inconvenience this may cause, and appreciates your cooperation and understanding.
We hope that you'll still enjoy what we think are two great bills of fantastic home-grown music.
Original weekend tickets remain valid for entry to both shows, though any dissatisfied ticket holders are entitled to receive a full refund from their point of purchase."
A poster of the updated lineup can be viewed by clicking read more.