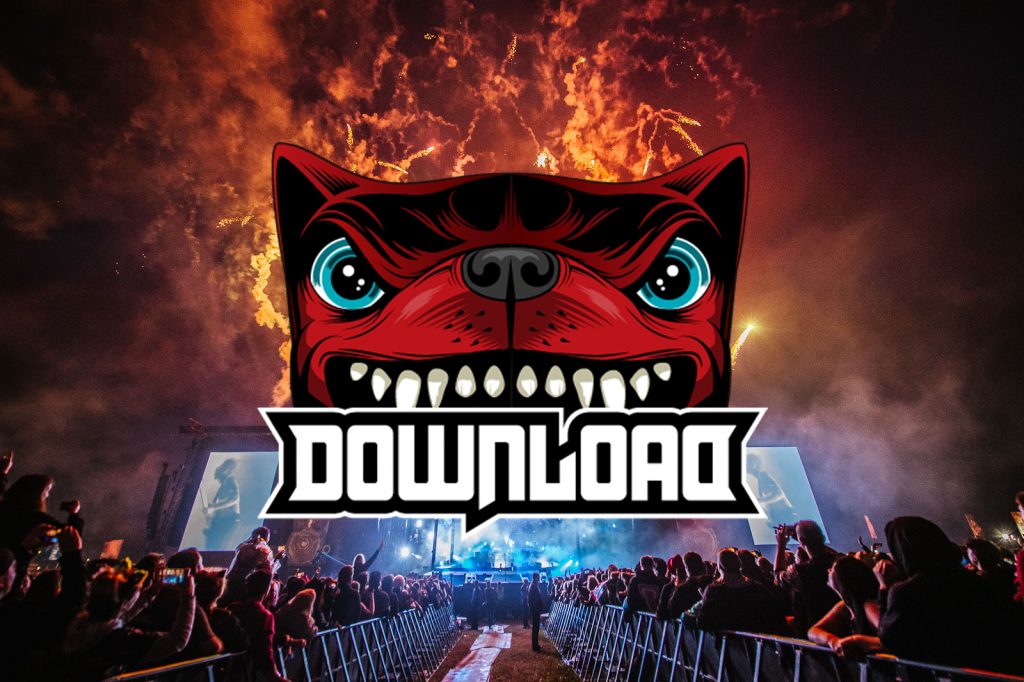 "As an industry, we have to push bands through, but it's everybody; it's festival promoters, it's normal promoters, it's labels, it's the press, and – more to the point – it's the fans"
It doesn't seem five minutes since we were putting away our camping gear but low and behold the UK festival season is nearly here. For rock and metal fans, there is a host of options throughout the UK and Europe yet for some of them, there is only one destination – Download Festival.
Now in its 16th year, Download has become the premier rock and metal festival in the UK. While festivals such as Sonisphere have come and gone, Download has remained. This is due to a number of factors; constantly hosting world-renowned acts, highlighting a wealth of up-and-coming names, becoming increasingly diverse and its location. Donington Park has a long history of playing host to rock and metal icons, stretching back to the Monsters of Rock festivals of the 1980s and early 1990s.
"There's something about this place when you come here. I've said it many, many times before, but it's like a living breathing entity. It's like it has got its own heartbeat. This is the home of rock, there's no question about it," says Andy Copping, the head booker for Download Festival, at a recent media day ahead of June's event. "You talk to the bands, you talk to the fans; if you want to go and see any band in the rock genre, Donington Park is where it's at, and we're very, very lucky that Download is a big part of that."
You can't pick fault at Copping's statement as Download has a proven track record of attracting major names to Donington Park; Iron Maiden, Black Sabbath, Metallica, Kiss, Slipknot, System of a Down, Linkin Park, Muse and Biffy Clyro are just some of the names to headline Download over the past 16 years. 2018 is no different with Avenged Sevenfold returning as headliners for the second time and the iconic Ozzy Osbourne visiting Donington for possibly the last time. Yet considerably the crowning jewel of Download's trio of main stage headliners is Guns N' Roses.
"I've been talking about for a number of years, if there was a reformed Guns N' Roses, that I'd be super keen to have them playing at the festival, and then they got back together a couple of years ago we got talking about them playing," explains Copping. With their 'Not in This Lifetime… Tour' seeing the return of Slash and Duff McKagan to Guns N' Roses and the tour going on to being an overwhelming financial success, they're now rightfully set to return to Donington.
"It's great that they're going to do a full set. I think that's important for the fans out there," says Andy. "They've got a massive catalogue of songs, so two and half hours is going to go in a heartbeat. It did at the Olympic Stadium. Slash, Duff, and Axl will all be onstage together playing those songs, so it's a big deal."
While the attraction of Guns N' Roses is a surefire winner, the planning that goes into putting Download together is extensive. As we learned during the media day, Copping alongside fellow Live Nation bookers, Kamran Haq, Sean Ryman, and Steph Van Spronsen, preparation begins months, even years, in advance.
"I'm already out with three offers for three different headliners for Download next year, and I've also got an offer out for a band to headline in 2020, so that's how far ahead we are year-on-year," Copping tells a small circle of writers. "Back in the old days of booking Download, we would finish in June and we wouldn't start looking at booking for the following year until the end of September and start of October. We can't do that now. We've got to be in the band schedules, make sure that we're letting them know that we're interested in booking them in the years ahead."
Besides the headliners, Download plays host to a varied of acts from all corners of the world of rock, metal and beyond. With increasing diversity and the emergence of sub-genres, the addition of Kamran Haq, Sean Ryman and Steph Van Spronsen means the Download booking team is well-rounded with a firm eye on all what is going on within the rock scene. For example, Ryman has played a key part in putting together the Avalanche stage which plays host to punk, pop-punk, emo and hardcore. While Haq has shaped the Dogtooth stage to be heavier with names such as Thy Art Is Murder and Baroness leading the bill.
"We generally try and make sure that the headliners are booked and then we start the body of the festival. That's how we've approached it this year, and it's just the standard way of doing it," explains Ryman who joined the team alongside Kamran Haq last summer. "I think he (Andy) saw two different things in us. There was only one job there to begin with, and then they wanted both of us, which really helped with the yin-yang of our different tastes to come into the fold really."
With a wealth of industry contacts across the booking collective alongside the demand from bands desperate to play the festival, it's no surprise the number of submissions can be overwhelming. Nevertheless, as Sean explains, they delegate them between each other.
"Quite often we'll get submissions and myself, Kam, and Steph will divide them between us, and if we think there's something there then we'll bring it to the team again. That's how we did it this year. It's quite a phenomenal thing to see how many there is on a list, and then you go 'Right, we need to cut down 90% of this.'"
Although Download has a stellar history and support from the rock and metal community, like many big festivals, it is burdened the question of "who are the future headliners?" and the issue of gender balance. For the latter, the booking team are aware of the tweaked lineup posters highlighting bands only with female members. "We have consciously tried to put more female featured artists on there, but still have the quality on there," explains Kam with Sean going on to say "there are plenty of amazing female artists out there, and we will book them, but it's not a numbers game as such for us. We can't really commit to 50% each way, which is what some people have suggested. We have to make it fair for everyone, and the quality is paramount."
Undoubtedly, the issue of gender balance is sure to continue beyond this years festival, yet Ryman and Haq's reason is considerably understandable. As for the issue of future headliners, it is one that has repeatedly come into question in recent years, especially when past headliners have repeatedly been used. Nevertheless, it is not an issue of Copping being short of options. He highlights names such as Foo Fighters, Blink-182, Fall Out Boy, Bring Me The Horizon, Bon Jovi, Pearl Jam, Van Halen, and Green Day as just some of the names who could but have yet to headline Download. He also name checks Parkway Drive, Architects, Alter Bridge, and Volbeat as potentially stepping up to a main stage headline slot.
The criteria of what makes a Download headliner is a combination of different factors; album sales, ticket sales, popularity, and for Copping, can they deliver? Having taken risks in recent years with Muse, Biffy Clyro, and Avenged Sevenfold being headliners, it's a gamble that has paid off. Another factor for potential future headliners is support from all areas of the industry.
"As an industry, we have to push bands through, but it's everybody; it's festival promoters, it's normal promoters, it's labels, it's the press, and – more to the point – it's the fans," emphasizes Copping. "You've got to get behind the bands and push them instead of going 'Oh, that band doesn't deserve to be a headliner.' Get behind them, and really push, because if we're just gonna sit there and say there's 'no headliners' there then, after a period of time, there will be no festivals."
Looking past the ins and outs of how Download comes together, at the core of the festival is its fans. While the increasing European festival market offers cheaper options for festival-goers, the attraction of Donington, Download's history and the close but diverse and dedicated community of the festival continues to thrive. Download's fanbase has been relatively open when welcoming different types of acts to the festival.
"If bands are good, rock fans across the board will go 'that's a thumbs up.  If you don't impress us, that's it. You're done,'" Copping suggests. "They're not very forgiving, but also very open.
"I've seen bands that prior to a festival have taken a bit of negative press about playing, but when they have performed the response has been amazing. It's good to see that, particularly with rock fans. If you can impress them, they'll support you."
---
Download Festival 2018 takes place at Donington Park from 8th – 10th June. Tickets are available here.
Download Festival links: Website | Facebook | Twitter | Instagram | YouTube
Words by Sêan Reid (@SeanReid86)
---
If you have enjoyed reading this article and would like to help us produce more content and promote more great new music, please consider donating to our Patreon page.