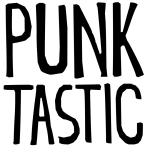 Punktastic.com has released the eighth installment of its 2013 compilation series.
'Punktastic 13.08' includes tracks by Hindsights, Bangers, Scouts, All The Best Tapes, Drones, PaperPlanes and more.
Full details on 'Punktastic 13.08' can be found here. The compilation and the accompanying digital zine can be found by clicking read more.