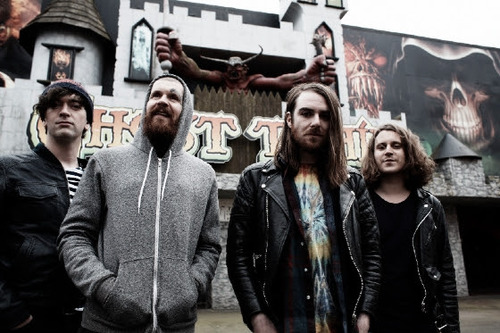 With the release of their new album, 'Blood' now under a month away, Pulled Apart By Horses have posted their first acoustic video. The video is an acoustic performance of 'V.E.N.O.M' and was filmed in The Netherlands. The video can be viewed by clicking read more below.
In additional news, The band have teamed up with the West Yorkshire Revolutions Brewery to concoct their own unique pale ale made with Blood Oranges and Yorkshire Tea. The beer will be available for a limited time at specialist pubs throughout the UK.
'Blood' is released on 1st September on Best of the Best Records.