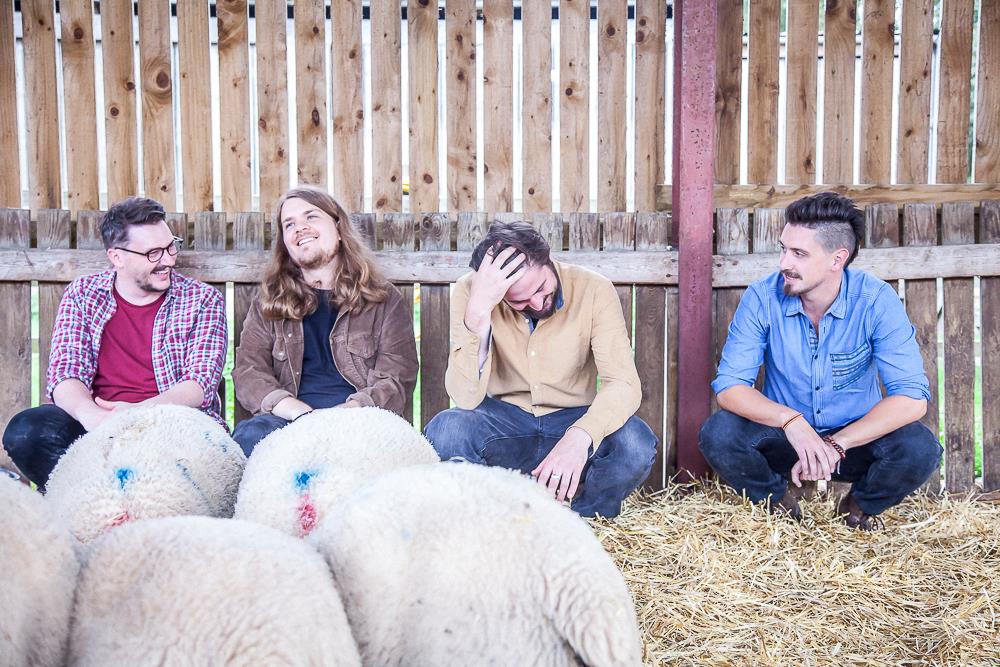 As you're reading this, you're probably wrapping those last minute presents while wearing some novelty festive jumper. Although this time of year is all about spending it with loved ones, not everyone is fortunate to do that.
For Luke Murphy-Wearmouth of Hertfordshire indie-punks Brutalligators, Christmas stirs up memories of growing up in Australia. To capture them, he's written 'Christmas In July'. Although the quartet have been playing it live for over a year, it was on a recent trip to Norway where the track took its present form. On stage, 'Christmas In July' is a brash and abrasive number, fitting their indie-punk mould. However, through working with Christmas song specialist Sjur Lyseid (Sunturns/The Little Hands of Asphalt), the track has been moulded into a soft, reflective number.
"When it comes down to it, this is a song about being homesick. I moved to the UK 10 years ago, and while I absolutely love it here, there are times, especially around Christmas, where nostalgia kicks in and you start missing what you grew up with. And besides all that, I'm pretty sure this is the only Christmas song that mentions sausages and kangaroos," Luke tells us about 'Christmas In July'.
"We didn't know where to take this song. It started life as a solo song and then morphed into an impossibly loud, shouty number with the full band. Having Sjur Lyseid (Sunturns, The Little Hands of Asphalt) sit in the producer's seat and guide this track into the lush sound that we ended up with was an amazing experience. Especially considering he's my indie Christmas idol, having co-written and produced two of the best indie Christmas albums ('Sunturns' and 'Sunturns II') in existence."
Brutalligators links: Facebook | Twitter | Instagram | Spotify
---
Do you have a new video or release you'd like to premier on Already Heard? If so contact Sêan Reid to find out more.
---
If you have enjoyed reading this article and would like to help us produce more content and promote more great new music, please consider donating to our Patreon page.