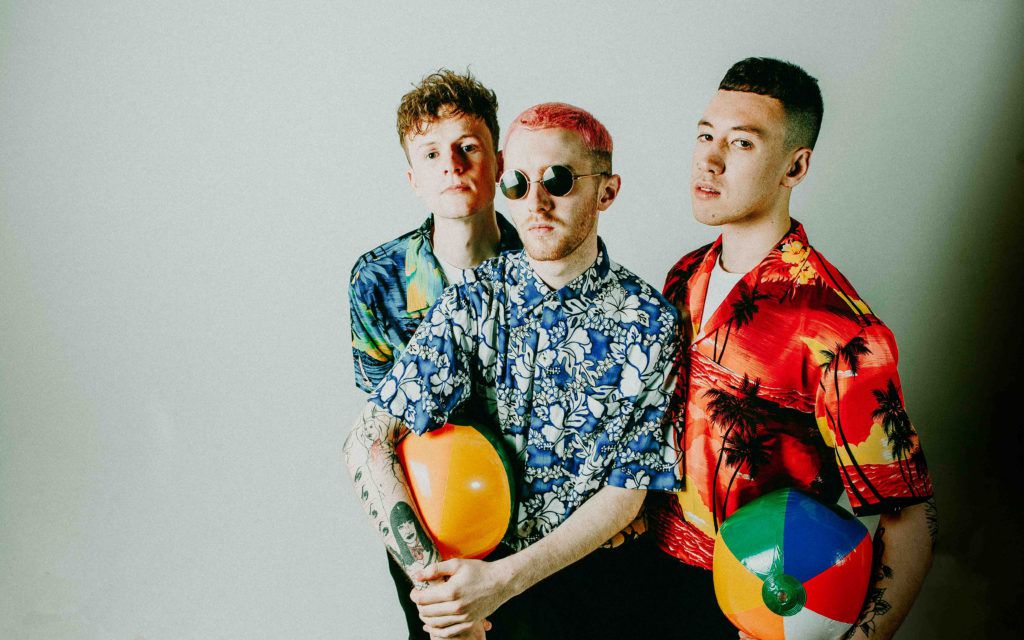 Let's admit it. January is grim. It's cold, nearly always dark and everyone is skint after the Christmas and New Year festivities. If you're like us, you're yearning for those hot, carefree summer months. Nevertheless, Bristol newcomers Superlove are here to brighten up your winter.
Their latest single, 'Book A Holiday', is a vibrant, bouncy slice of alt-rock pop as the trio serve up the perfect summer getaway as they feel the ocean breeze and "get pictures for the 'gram".
While Superlove might not be able to bring the sights and sounds of the South of Spain to us, they can serve up a musical cocktail of essential holiday jams.
---
Hippo Campus – Way It Goes
This song always reminds me of going abroad with mates for the first time #Thailand2K17)
Dream State – New Waves
Dream State are our go-to band in the car. Absolute windows down, foot to the floor tune.
Ady Suleiman – I Remember
This is the ultimate song for being poolside with a cocktail in a sun lounger, trust us.
Calvin Harris – Ready for the Weekend
Absolute club classic as voted for by the British public.
Lower Than Atlantis – English Kids In America
Far from home? Not a problem.
Lxury – J.A.W.S
Get your Maga shuffle on! See you poolside.
Anderson. Paak – Tints
The ultimate laid back, breezy tune for your holiday.
Vengaboys – We're Going to Ibiza
Nothing needs to be said for this one…
Jess Glynne – Hold my Hand
The upbeat summer banger of 2015.
Aphex Twin – 4
Perfect song for your in-flight entertainment.
'Book A Holiday' by Superlove is out now.
Superlove links: Facebook | Twitter | Instagram
January
22nd Black Heart, London (supporting Parting Gift & Coldbones)
March
22nd Forum Basement, Tunbridge Wells
23rd Exchange, Bristol (supporting Dream State)
24th Cavern, Exeter (supporting Dream State)
26th Junction, Plymouth (supporting Dream State)
27th Joiners, Southampton (supporting Dream State)