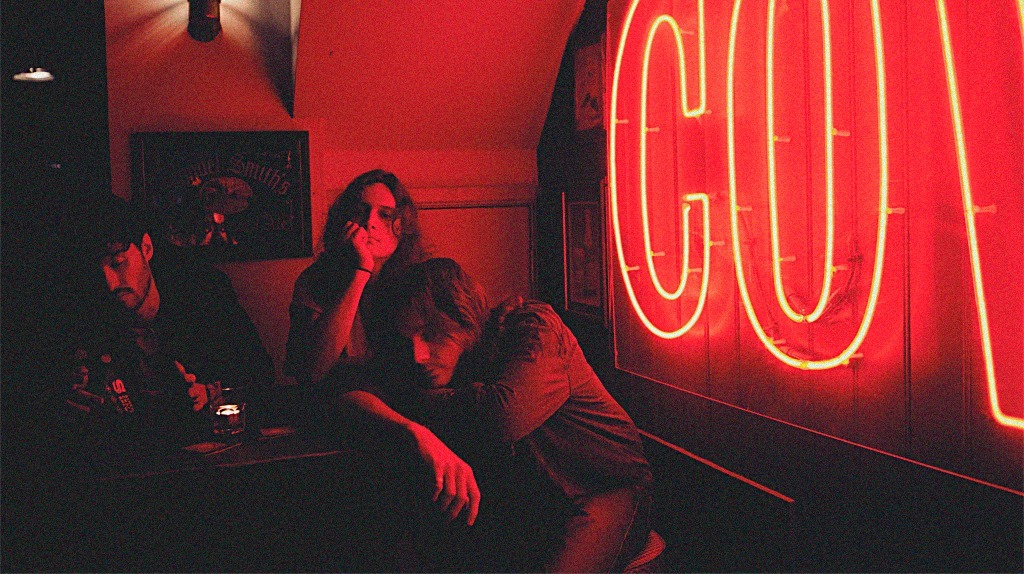 On their debut EP, 'Amateurs', Brighton via Newcastle trio Sick Joy blend 90s grunge rock guitars with a modern day slickness. Songs such as 'Senses' and the previously Already Heard premiered 'Smiling Shame' are carried a raw, melodic undertone.
Undoubtedly, the three-piece aren't afraid to hide their influences with hints of Nirvana, Soundgarden, and the Pixies appearing throughout the four songs that make up 'Amateurs'. If you're looking for a contemporary take on 90s grunge rock, then Sick Joy are ones for you.
In the lead up to its imminent release, we asked vocalist/guitarist Mykl Barton to pick out a selection of his 90s rock favourite.
Follow us on Spotify for more playlists.
Pixies – Tame
Technically 1989, but if it wasn't for this album ('Doolittle') most of this list and most of 90's wouldn't have happened.
Hole – Doll Parts
The song that got me into Hole and still one of my favourites today. 'Live Through This' is a fucking brilliant album.
Sonic Youth – Mildred Pierce
I spent 35 minutes deciding which track from this album ('Goo') to pick… says it all.
PJ Harvey – Down By The Water
Probably the best solo artist of the 90's and of all time. I'm a huge PJ fan.
The La's – I Can't Sleep
An amazing underrated album with so many great songs on it. It wouldn't have mattered which song I picked from the album because they're all great in different ways.
Jeff Buckley – Last Goodbye
Because one of my favourite memories involves this song playing from my record player. Beautiful album.
Nirvana – Dumb
My favourite Nirvana song, from my favourite album – 'In Utero'.
Queens of the Stone Age – Mexicola
Have you heard that bass? Fuck!
Massive Attack – Teardrop
The first of many times Massive Attack blew me away.
Nine Inch Nails – March of the Pigs
Nine Inch Nails are in my top favourite bands. If I knew how to work synths or play the guitar a little better, we'd probably sound more like Nine Inch Nails.
'Amateurs' EP by Sick Joy is released on 23rd March on SaySomething Records.