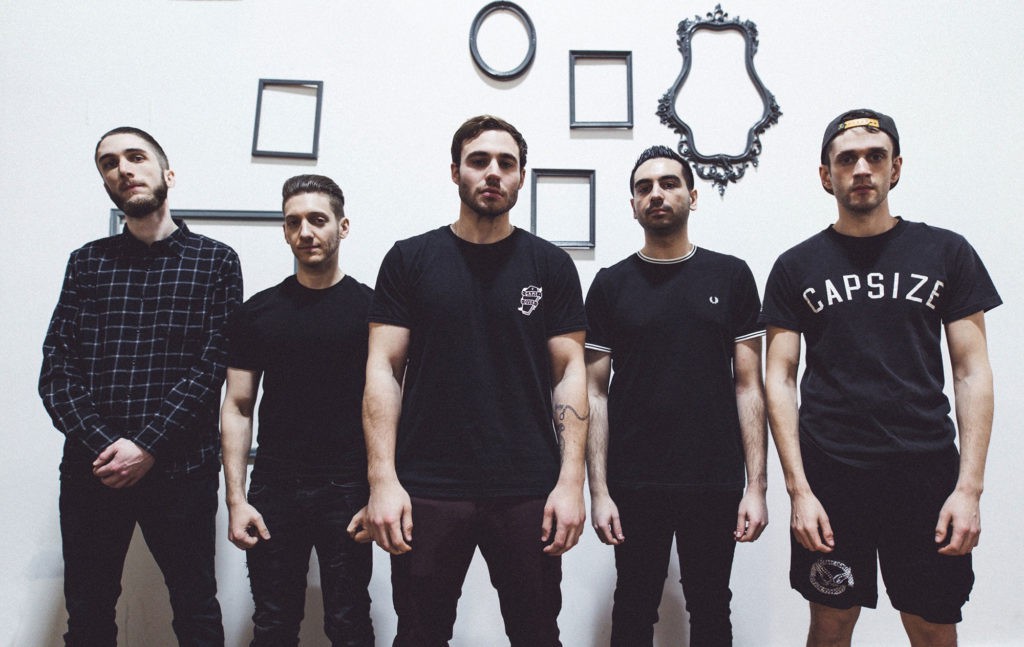 On their latest EP, 'I Swear This Light Won't Fade', NY pop-punk/alternative quintet From States Away showcase a short, accessible set of songs that are sincere as they are catchy. Even though 'Elm Street' includes horror movie references, we found out the band do like the odd festive tune here and there. So much so, we asked them to pick out a selection of their Christmas favourites.
While there are dozens of songs that plagued our airwaves and shops at this time of the year, we have a feeling some, if not all, of From States Away's choices aren't likely to be amongst them.
---
Bayside – Angels We Have Heard On High
Bennett Pisaniello: Being my favourite band, I had to include this cover from Bayside on the list.
blink-182 – I Won't Be Home For Christmas
Bennett Pisaniello: What's a holiday playlist without some Blink!? Always fun to see them break this out live around the holidays. Really takes me back to the glory days of blink.
A Day To Remember – Right Where You Want Me To Be
Taylor Doughty: The music video is golden and while it's a holiday song, it doesn't exactly have the Christmas vibe. It's definitely their best generally unknown track.
The Vandals – Oi! to the world
Brendan Beebe: This from their Christmas album. It's a super fun song I've listened to for a while. I remember learning the bass riff way back when I started playing.
Rise Against – Making Christmas
Brendan Beebe: Crazy cover from A Nightmare Before Christmas. It's my favourite movie, so this had to make the list.
blink-182 – Happy Holidays You Bastard
Joey Mascola: I can't listen to this song and not laugh. It's a family classic.
Taylor Doughty: 'Happy Holidays You Bastard' is my second choice because it's a fun song to play and listen to. Also lyrically, I can relate because there have been several times come Christmas Eve where I am still wrapping presents.
My Chemical Romance – All I Want For Christmas
Joey Mascola: It hits me right in the nostalgia.
Jimmy Eat World – Last Christmas
Joey Mascola: It's a jam!
Simple Plan – My Christmas List
Chris LaulettiMy Christmas List takes me back to when I was a kid and I first started listening to pop-punk music. I was in 6th grade when I first heard that song and it still makes me smile.
Joyce Manor – Christmas Card
Chris Lauletti: I play 'Christmas Card' when I'm feeling a bit Christmas moody and not that jolly. I love Joyce Manor, so obviously I'd love their Christmas song.
---
For more festive gems, check out our 'Alternative Christmas Song' playlist.

Follow us on Spotify for more playlists.
---
'I Swear This Light Won't Fade' EP by From States Away is out now.