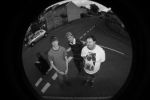 Cardiff emo punks Pipedream have released new song 'April Showers'. 
The song will feature on a two track release; both songs of which will feature on their upcoming debut album. Further details of this release will be announced soon.
In the meantime, you can listen to the new song by clicking read more.