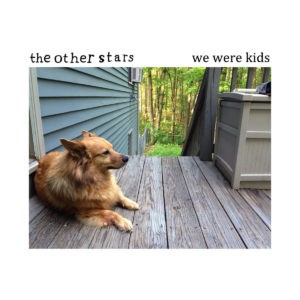 With the Christmas season upon us, it's time to reward our 'Already Heard Supporter' tier Patrons. This month's reward comes courtesy of self-proclaimed "Bummer-Pop" label Take This To Heart Records. Based out of Massachusetts, TTTH has built an impressive, if not underrated, roster since forming in 2012 with the likes of Fossil Youth, Barely Civil, Hodera, The Sonder Bombs, Jetty Bones and Western Daughter being just some of the names associated with the label.
We've teamed up with TTTH to give all 'Already Heard Supporter' tier Patrons the chance to download 'We Were Kids' by The Other Stars. It sees the Worcester, MA quartet blend modern indie rock with 90's alternative and quirky, introspective lyrics.
You can become 'Already Heard Supporter' tier Patron for just $2.62 a month (that's just over £2), and not only will receive 'We Were Kids' by The Other Stars, you'll also have access to our previous rewards including our three Pareon-exclusive 'Thank You' compilations.
If you're not interested in being given regular rewards, you can support us from $1 (approx 80p) a month. Although you'll miss out on rewards, as thank you for supporting Already Heard, you'll be given the opportunity to contribute songs to our rotating 'Already Heard Collective' playlist.
We would like to thank the following people for their support on Patreon.
Crysta
Finnbar Connell
Georgie Robbins
Jamie Otsa
John Allen
Laurie Cottingham
Mark Bussey
Marty Ryan
Seoras Mackay
You can find out more about Already Heard on Patreon here.

Take This To Heart Records links: Website | Facebook | Twitter | Instagram
The Other Stars links: Facebook | Twitter | Instagram