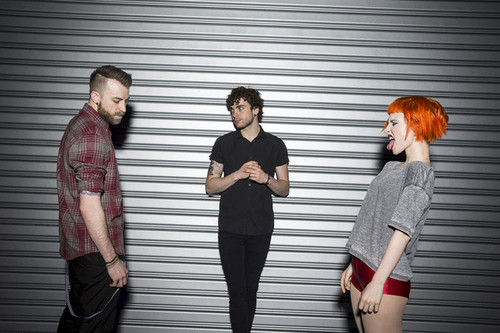 Paramore suffered a temporary power failure during their co-headline set at Reading Festival last night (Friday 22nd August).
The failure lasted 15 minutes and came as the trio were mid-way through their set when the outage hit.
A festival spokesperson ha stated the technical fault was caused by a fiber optic cable the band had brought with them for their production.
During the temporary stoppage, the band sat at the front of the stage and provided the occasional update to fans.
When the power was finally restored to a single microphone, the band played a stripped down version of ballad 'Only Exception'.