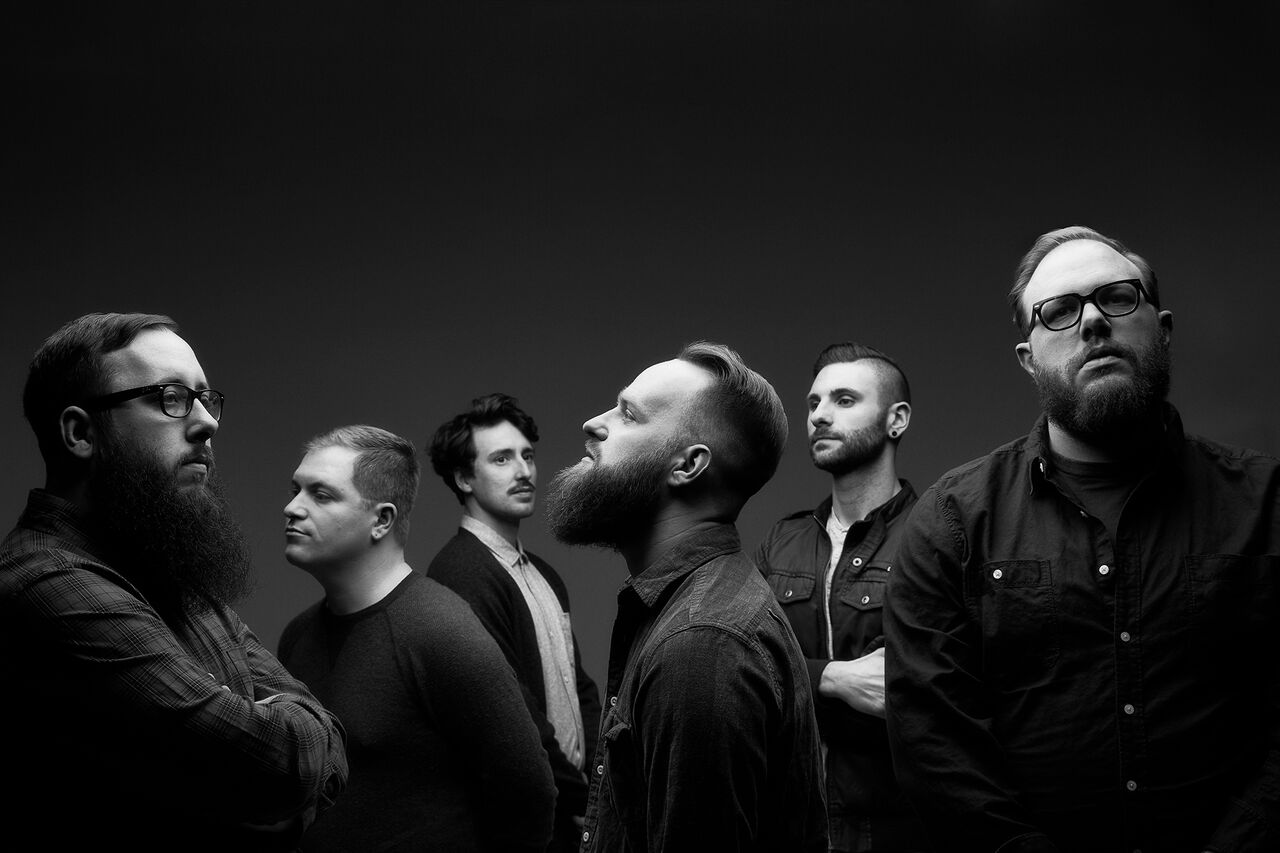 Think about a significant moment in your life, good or bad; the likelihood is there is a song or band that was the soundtrack to that moment.
As editor and founder of this site, it will come as no surprise that music has always been a major part of my life. From being terrified by Michael Jackson's 'Thriller' video when I was 4, to sneaking into my older brother's room to borrow his Oasis and Blur CD's, music has always been in my life. Even more recently, music played a big part in my identity at university, sound-tracked by the likes of Underoath, Fall Out Boy and Arcade Fire.
No matter how big or small these moments are, music has threaded these memories and more together. Although there is an element of nostalgia to them, music has affected my life in a variety of ways.
In recent years, I have experienced mental health issues. Spurred on by a combination of low self-esteem and finding myself in unfortunate work-related and social situations, I've had spells of depression and anxiety. Nevertheless, throughout these difficult circumstances and issues, there has been a selection of bands and songs that have been a source of hope and comfort. None more so than 'Local Man Ruins Everything' by The Wonder Years.
The Philadelphia band emerged from the "pop-punk revival" scene of the early 2010s. While I enjoyed their early work, it wasn't until I repeatedly listened to 'Suburbia I've Given You All and Now I'm Nothing' when I really connected with the words of Dan "Soupy" Campbell. For the best part of an entire year, 'Suburbia…' accompanied me on walks to and from the dead-end job I had at the time. Fast forward to the end of 2012 and I had a meltdown which led to counselling and medication, both with indifferent results.
As anyone who has experienced battles with depression will tell you, you feel like you're alone in a fight against the world. You feel hopeless and sink into an empty frame of mind, one where you don't think things will ever get better. While I've had treatment, have continued to take anti anxiety medication, and changed the damaging situation I was in, I still go through phases of hopelessness.
Like various forms of media, music has allowed me to escape into another world and has served as a satisfying distraction. In the case of 'Local Man Ruins Everything', it is a song that has helped me understand that I'm not alone and things will get better, even if momentarily.
Over the course of the song, Campbell comments on the idea that he was supposed to be this beacon of positivity while touring 'The Upsides', yet he's struggling to keep it together. Ultimately, he accepts his struggles and that he should take his own advice. The sentiment of "It's not about forcing happiness; It's about not letting the sadness win" – a simple statement when you think about it – has repeatedly given me optimism and solace.
It's an uncomplicated piece of advice that has continuously reminded me that I shouldn't pretend to be happy when I'm not. Trying to put on a front only makes you feel worse. You become introverted, yet you can't let the dark clouds that follows you, hold you down.
While I won't go as far as to say 'Local Man Ruins Everything' "saved my life", the lyrical sentiment of it has provided a light at the end of the tunnel.
Thinking about it further, Campbell's words have continuously left an impression on me – whether it be a line I can relate to or a lyric that helps me to form an understanding of the difficult situation I am experiencing. I was 26 with no kids and no wife, and seeing old school and university friends settling down while feeling like a loner (see 'Passing Through A Screen Door').
Likewise, I'm not the most confident person in the world; you should see how nervous I always get before interviewing any band. I do get "awkward and nervous" (see 'There There'). As someone with low-self esteem, I have a tendency to over think and worry that I'm not being or doing good enough. Songs such as 'I Just Want To Sell Out My Funeral', 'I Don't Like Who I Was Then', and 'Palm Reader' have shown me that I'm not the only one who second guesses themselves. Nevertheless, The Wonder Years, along with several other bands and songs, have served as a musical crutch when I have felt my worst.
In regards to their new record, 'Sister Cities', I may have not travelled around the world but I know how it feels to be disconnected from those who I care about. For a long time I didn't open up to those I should have trusted about my issues. However, throughout my struggles, I have learnt to talk openly and form trust with people who I can confide in. I feel 'Sister Cities'' stunning finale, 'The Ocean Grew Hands to Hold Me', epitomises the notion that at your lowest, there is always someone, a loved one or a relative stranger, there to pick you up.
Coping with depression and anxiety hasn't been easy, and while music might not be the long-term fix, songs such as 'Local Man Ruins Everything', and bands like The Wonder Years have served as solace when I have felt my lowest. Their music has connected with me like I don't think any other band has. Sure, some of you reading this may consider them as "just another emo/pop-punk band" with no substance. However, we all have a band or a songwriter or even a book or film that we reach out to when we're not feeling great. Ultimately, 'Local Man Ruins Everything' is one of several significant songs that means a lot to me; past, present and future.
Thank you to Dan Campbell for opening up about your struggles and being a source of encouragement.
Never let the sadness win.
'Local Man Ruins Everything' is taken from 'Suburbia I've Given You All and Now I'm Nothing'
'Sister Cities' by The Wonder Years is out now on Hopeless Records.
The Wonder Years links: Website | Facebook | Twitter | Instagram
---
About Sêan Reid
Based in Nottinghamshire, Sêan Reid is the Founder and Senior Editor of Already Heard.
Since 2008, he has been writing about a variety of bands from around the world for numerous publications.
Away from music, Sêan has several interests, most notably watching wrestling and football.
You can find Sêan on the following: Twitter | Facebook | Instagram
---
If you have enjoyed reading this article and would like to help us produce more content and promote more great new music, please consider donating to our Patreon page.