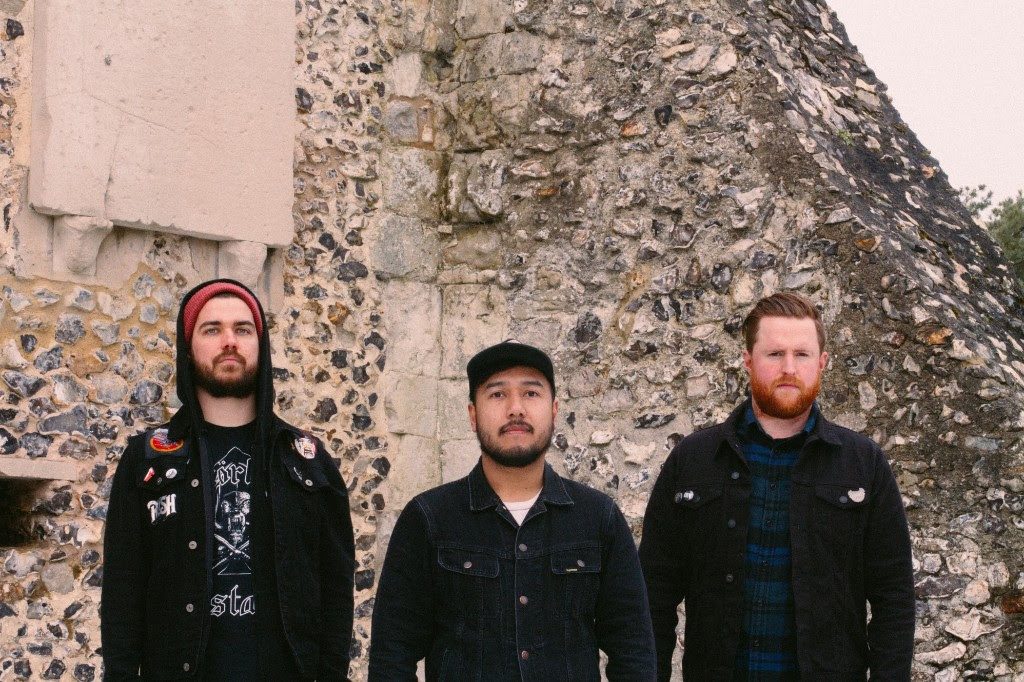 Rising from the ashes of departed groove metal heroes Hang The Bastard comes URNE. It sees bassist/vocalist Joe Nally and guitarist Angus Neyra be joined by drummer Richard Wiltshire. Together they've created a riff-filled melting pot in the form of their debut EP – 'The Mountain of Gold'. Embracing various elements of thrash, stoner rock, doom, grunge and more, it's four enthralling and intense slabs of metal.
Having lived "the metal life" for many years with Hang The Bastard, Chapters and now URNE, we spoke music by the numbers with frontman Joe Nally; the bands everyone should hear, places he'd like to play and more.
1 Artist/Band I Couldn't Live Without…
Metallica
2 People I Know, That Shaped My Passion For Music…
Angus Neyra (URNE Guitarist) And my pal growing up, Greg O'Grady. We use to hunt down music when growing up.
3 Songs You Wish You'd Written…
Sam Cooke – A Change is Gonna Come
Thin Lizzy – Still In Love With You
Foy Vance – Burden
4 Bands Everyone Should Hear…
Dool, Slabdragger, Abhorrent Decimation and Foy Vance (not a band, but still unreal)
5 Songs You Love…
Thin Lizzy – Dancing In The Moonlight
Sam Cooke – Nothing Can Change This Love
Rainbow – Lady Of The Lake
The Temptations – Don't Look Back
Joe Walsh – Turn To Stone
6 Bands You're Keen To Play With…
Behemoth, Danzig, Judas Priest, Crowbar, High On Fire and The Sword.
7 Places You'd Love To Play…
Manila, Berlin, Dublin, New York, Shepherds Bush Empire (hometown show) Bloodstock and Download.
8 Essential Tour Items…
Tooth Brush, Tooth Paste, Spray and the rest fresh shorts ha.
9 Words To Describe Your Band…
Heavy Metal played by a bunch of wonderful lads.
10 Favourite Albums Of All Time…
Behemoth – The Satanist
Deep Purple – Burn
Eagles – Hotel California
Mono – The Hymn To The Immortal Wind
Foy Vance – The Wild Swan
Killswitch Engage – Alive Or Just Breathing…
Metallica – …And Justice For All
Rainbow – Rainbow Rising
Sam Cooke – One Night Stand! Live in Harlem
Thin Lizzy – Black Rose

'The Mountain of Gold' EP by URNE is released on 27th July.